AI Body Temperature Checking Thermal Camera: SIFROBOT-7.5
Detector type: Uncooled Focal Plane Microbolometer.
Resolution: 384×288.
Working temperature: 5°C~60°C.
Radiation surface: 80mm×80mm.
Temperature resolution: 0.1°C.
Accuracy: ±0.2°C(35°F).
Stability: ±(0.1~0.2)°C/30min.
× 10 Trees planted for one purchased item 
AI Body Temperature Checking Thermal Camera:

SIFROBOT-7.5

The automatic face detection and snapshot technology based on big data artificial intelligence technology can accurately detect forehead temperature with a temperature measurement accuracy of ±0.3°C, and can accurately eliminate interference caused by smoking, eating  hot food, hot water cups, cell phones, etc.
The automatic temperature correction algorithm based on AI technology requires no intervention by on-site staff, no contact and no sensing screen measurement at the millisecond level, and intelligent alarm.
Based on AI technology and flow statistics technology, it can accurately identify and count the number of people passing and who got fever, and quickly analyze the epidemic situation.

     

AI Thermal Camera SIFROBOT-7.5 Features:
Quick Detection: The measured stream of people passes through the detection area, and the temperature of the human body can be detected in 0.5 seconds.
Non-contact Remote Measurement: The body temperature of the tested person is measured at a height of 4-9 meters, which will not easy to cause antipathy and panic of the tested person. Monitors can be located further away from the console to avoid cross infection.
Sensitivity: The temperature resolution of the instrument can reach ±0.3°C, which is suitable for searching and detecting people at a long distance in areas with large human flow, and accurately finding out patients with fever.
Concealment: The temperature measurement can be carried out without the complete knowledge of the detected object, which is beneficial to ensuring the normal working order of important departments such as airports, ports, railway stations and so on.
Good UI Interactive Design of Software: The software has greatly improved the user experience, with multi-visual presentation, arbitrary resolution display, and support for animation effect prompt. It has strong  affinity, scientific and technological sense, etc.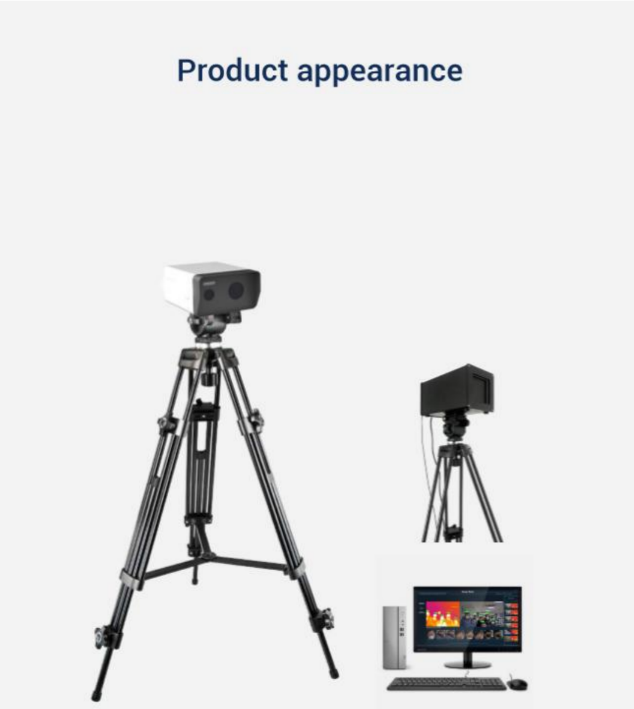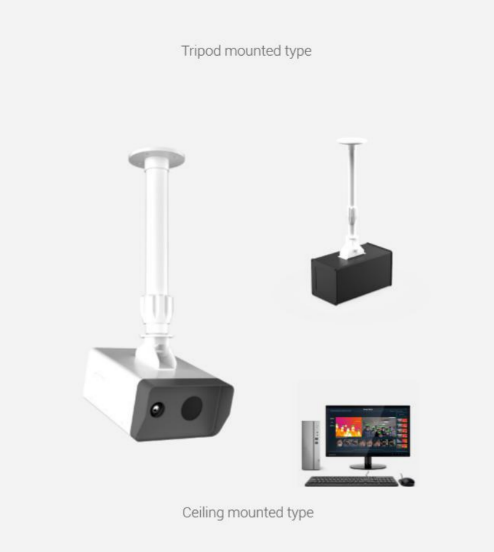 Body Temperature Detector Camera SIFROBOT-7.5 Technical Specifications:



AI Body Temperature Checking Thermal Camera: SIFROBOT-7.5.
User Manual.
10 × We plant for you ten Trees 























  × 10 Trees planted for one purchased item 
One Tree Planted is on a mission to reforest our planet and provide education, awareness and engagement on the importance of trees in our ecosystem. It also has a social impact encouraging and giving incentive to low income people to plant Trees in their Area.
Reducing carbon footprint : A mature tree absorbs an average of 48 lbs of CO2 per year.
We give you the chance to participate and be part of this noble project. We plant Trees for you for each product you purchase from SIFSOF.
Let's re-Green our Earth together ????  



 …
Related:
[fancy_link title="Thermal Cameras" link="/" target="_blank" style="2″ ]