5 units Pack of SIFOXI-1.1 – Fingertip Pulse Oximeter SPO2/PR
April 11, 2020

20 units Pack of SIFOXI-1.1 – Fingertip Pulse Oximeter SPO2/PR
April 11, 2020
Description
Fingertip Pulse Oximeter
SPO2/PR Oxygen Monitor – SIFOXI-1.1
Fingertip Pulse Oximeter that comes with a large digital screen for easy information reading. It is well engineered to deliver reliable and high-precision performance.
This digital pulse oximeter is easy and safe to operate.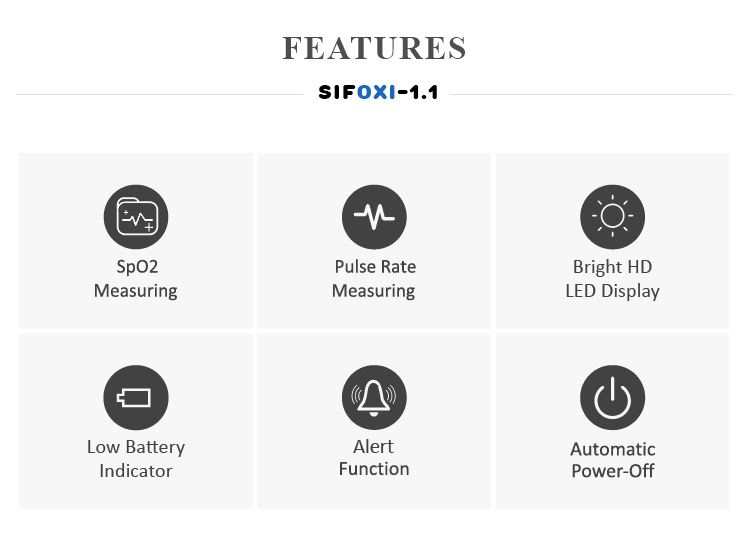 Specifications:
SpO2 Measuring Range: 35%-100%.
SpO2 Accuracy: 70%-100% ±2%;
Pulse Rate Measuring Range: 25~250bpm.
Pulse Rate Accuracy: ±2bpm.
HD LED Screen
Adult, Adolescent
low Battery Reminder, Value limit remind.
Operated by 2 x AAA batteries.
Certifications
FDA
CE
ISO13485
Related Posts: