3 in 1 Color Doppler Wireless Ultrasound Scanner SIFULTRAS-3.32
Elements: 192.
Display Mode : B, BM, And Color, PW, PDI.
Display Depth : Convex 90/160/220/305mm // Linear 20/40/60/100mm.
Scan Angle And Width : Convex 50 Degrees // Linear 40mm // Phased Array 80 Degrees.
Frequency : Convex Probe 3.5/5MHz // Linear Probe 7.5/10MHz.
Certifications : FDA, CE, ISO13485.
For quantity discounts Please call : +1-323 988 5889.
10 × Trees planted for one purchased item.










3 in 1 Color Doppler Wireless Ultrasound Scanner

SIFULTRAS-3.32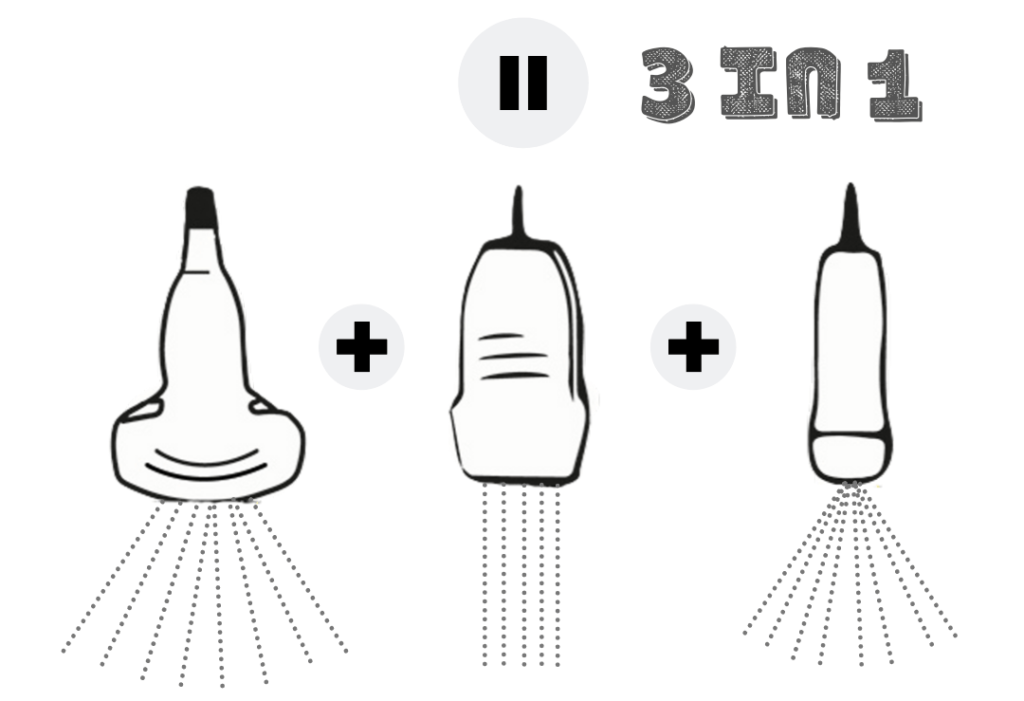 The 3-in-1 Color Doppler SIFULTRAS-3.32 includes Convex, Linear, and Phased Array scan modes all in one probe. In addition, the Ultrasound Probe SIFULTRAS-3.32 works on iOS, Android, and Windows. There is no need to change the probe's head. This can be done by simply changing the software. SIFSOF's engineering team developed this portable ultrasound machine in a way to is easy and convenient to use.
The 3-in-1 Color Doppler Ultrasound Scanner SIFULTRAS-3.32 is a highly versatile device. It serves various medical practitioners and fields.
SIFULTRAS-3.32 provides qualitative and quantitative data. Thanks to its smaller footprint it aids in the evaluation of soft tissues, joints, nerves, and muscles. Further, this multi-use ultrasound scanner is also a highly effective POC ultrasound scanner.
In brief, The SIFULTRAS-3.32 serves as the perfect portable ultrasound machine in any medical facility. Thanks to its easy-to-use interface, no special training is required to use the SIFULTRAS-3.32. It is lightweight, easy to carry, and easy to use.
This Color Doppler 3in1 Ultrasound can be used in Gynecology, Cardiology, Obstetrics, Urology,  Anesthesiology, And Vascular Surgery…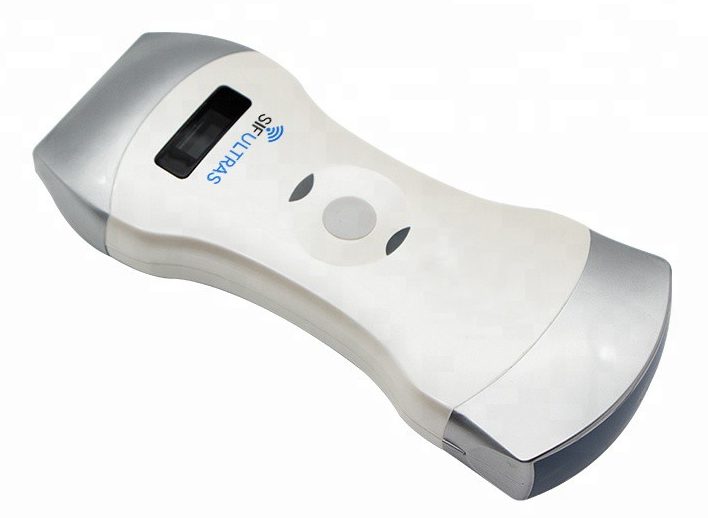 Color Doppler Mode is needed to:
Give a visual overview of flow within the vessel or heart.
Rapid identification of vessels, valves, and turbulent flow.
Evaluate flow direction and velocity.
Guidance for reproducible quantification of flow velocities using Pulsed-Wave Doppler.
Locate the area of stenosis or thrombosis.
Determine the existence and amount of arterial plaques and associated turbulent flow.
Find small vessels such as mouse coronary arteries, and femoral and arcuate arteries.
Evaluate blood flow after a stroke or other cases due to impaired blood flow.
Observe blood flow to major organs such as the heart, kidney, liver pancreas, carotid, abdominal aorta, and others.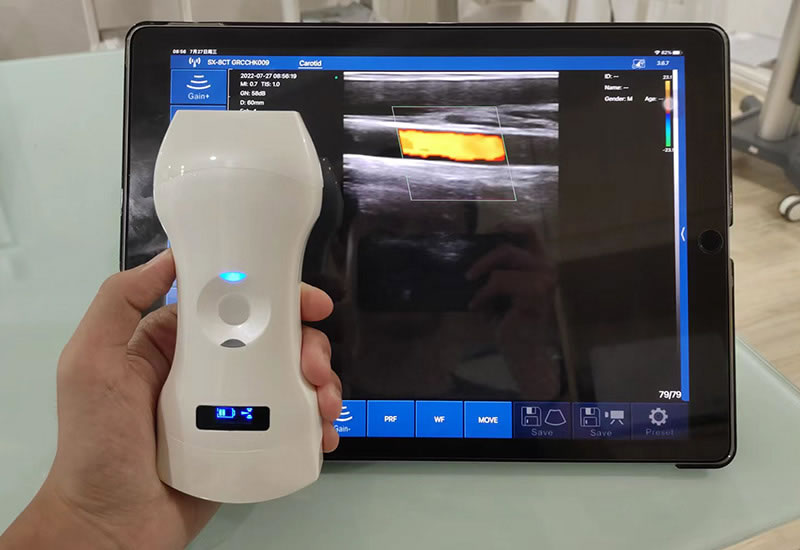 Uses Of SIFULTRAS-3.32:
  In Obstetrics And Gynecology:
The Doctor can use the 3 in 1 Ultrasound Device To:
Create Real-Time Visual Images Of The Developing Embryo Or Fetus In Its Mother's Uterus.

Determine the timing and progress of the pregnancy.

Perform Fetal Morphology Assessments.

Follow up on the health and development of the embryo or fetus.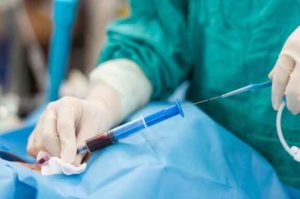 In Vascular Surgery:
Evaluate the body's circulatory system.

Helps Identify Blockages In The Arteries And Veins.

Helps The Doctor Detect Blood Clots.
  In Cardiology:
Evaluating the structure and function of the heart and associated vessels.

Color Doppler feature in ultrasound enables measuring of the velocity & direction of blood flow inside the various heart vessels and its chambers.

Determine the ratio of blood velocity of the heart's mitral valve and mitral annulus.
  In Anesthesia And Intensive Care:
Guidance for difficult venous access.

Epidural space identification in cases of difficult anatomy.

Delineating Nerve Plexuses for Chronic Nerve Blocks.

For Regional Anesthesia.

Ultrasound Guided Needle Insertions.
  In Urology:
Evaluation of Infertility.

Evaluation of the Female Urethra

Produce Images of the kidneys and bladder. It's useful for checking birth defects of the urinary tract.

Evaluation of blood flow in urological organs.
       Features:
Working System: Apple iOS and Android, Windows.
3 Scanning Modes: Convex, Linear, Phased Array.
Rechargeable by Wireless Charger (2 Hours).
Puncture Assist Feature (Needle Point Guide).
Easy to Use.
Light-Weight Device.
       Specifications:
• Frequency: R60 Convex / Phased array probe 3.2MHz / 5MHz, L40 Linear probe 7.5MHz / 10.0MHz • Display Depth: Convex 90/160/220/305mm, Linear 20/40/60/80mm • Scan angle and width: convex 45°, Phasedarray 60°,  linear 40mm • Image Adjust: Gain, DYN, Focus, Depth, Harmonic, Denoise • Puncture assist function: the function of in-plane puncture guidelines, out-of-plane puncture guidelines, automatic blood vessel measurement, and the enhancement function of needlepoint development. • Noise reduction: 0-1-2-3-4 • Gain: 30db-105db • Dynamic Range: 40/50/60/70/80/90/100/110 • Cineplay: auto and manual, frames can be set as 100/200/500/1000 • Measure: Length, Area, Angle, Obstetrics • Battery working time: 3 hours • Charge: by wireless charger, 2 hours • Dimension: 156×60×20mm • Weight: 250g • Wifi type: 802.11g/20MHz/5G/450Mbps • Working system: Apple iOS and Android, Windows
Scan Results: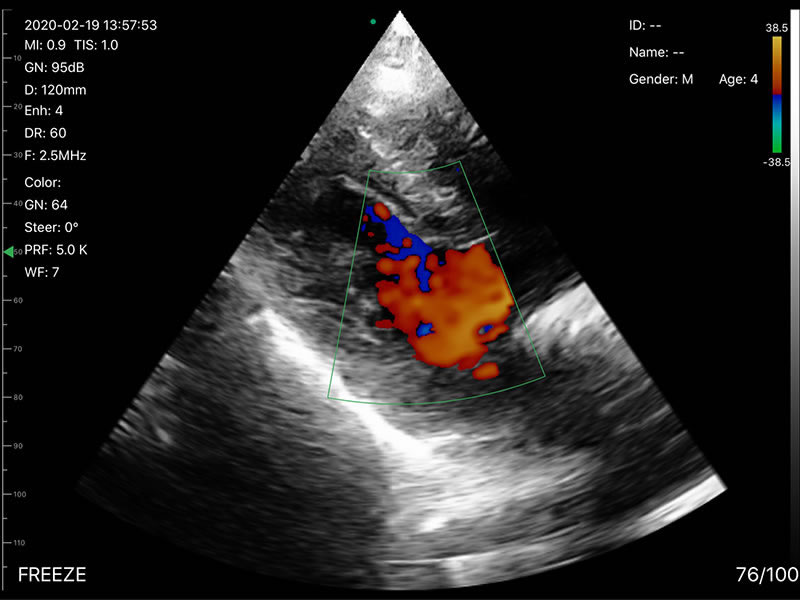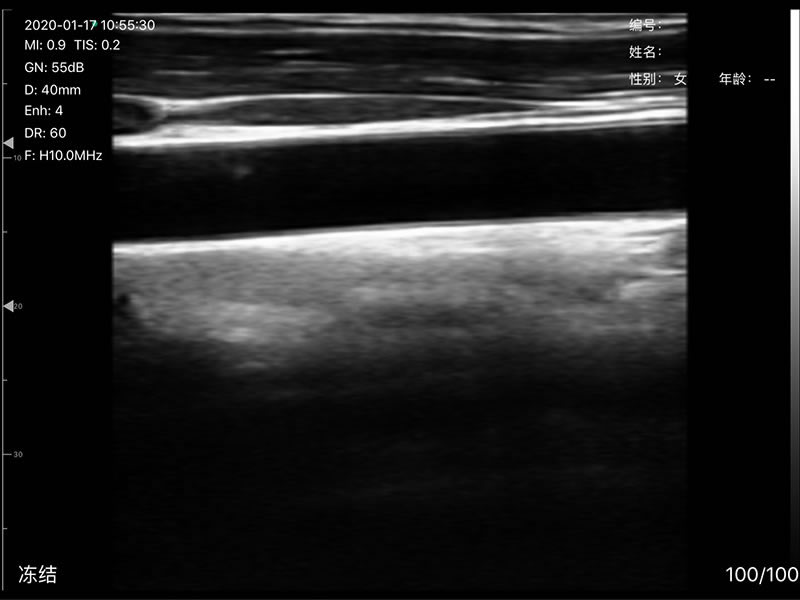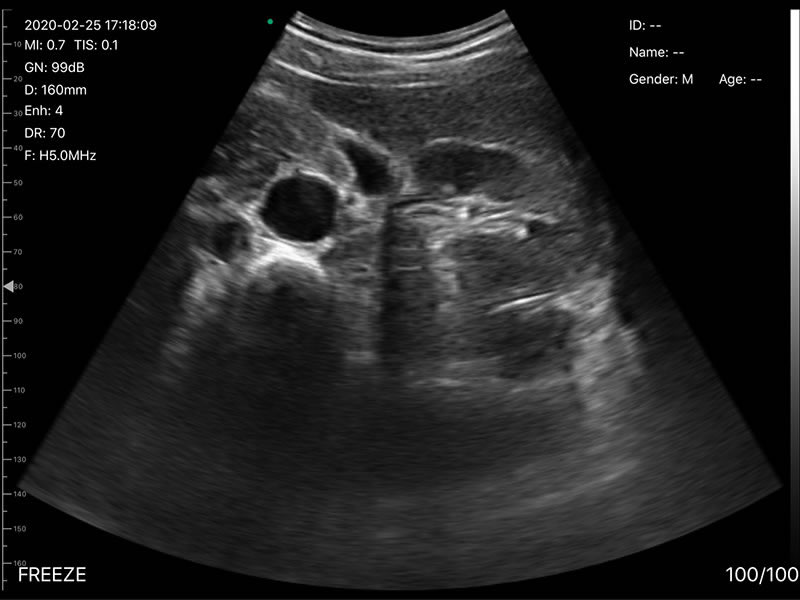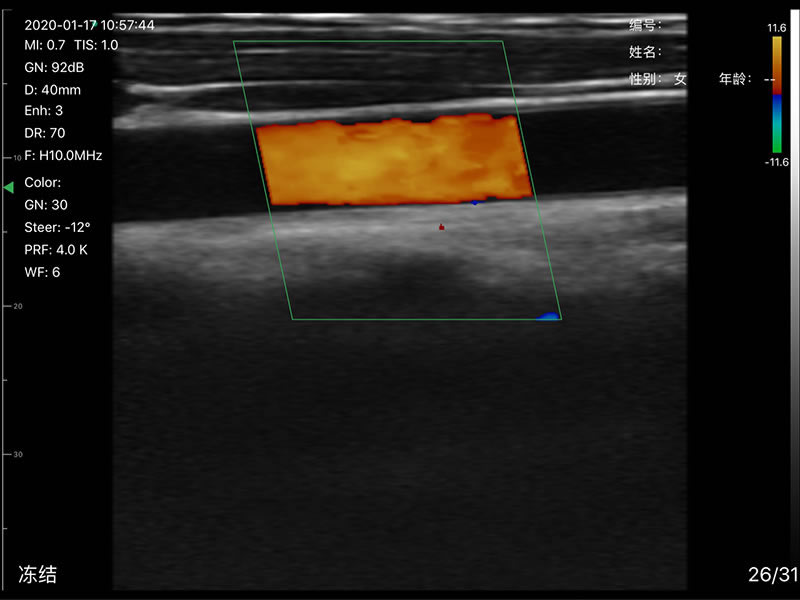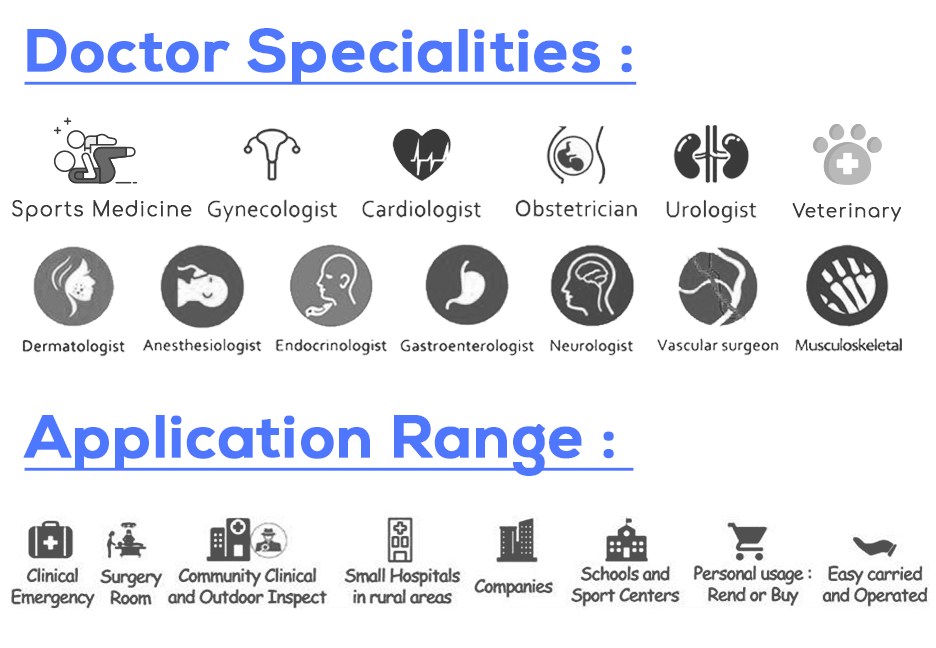 Certifications:
3 In 1 Ultrasound Machine SIFULTRAS-3.32.

Wireless Charger
12 Months Warranty.
We plant for you Ten Trees










  × 10 Trees planted for one purchased item
One Tree Planted is a movement. Our mission is to reforest our planet, provide education, raise awareness and engagement on the importance of trees in our ecosystem.
Above all it has a social impact. Encouraging and giving incentive to low income people to plant Trees in their Area.
Reducing carbon footprint : A mature tree absorbs an average of 48 lbs of CO2 per year.
We give you the chance to participate and be part of this noble project.
We plant Trees for you for each product you purchase from SIFSOF.
Let's re-Green our Earth together ???? 



 …
Related Posts :
[fancy_link title="FAST" link="https://sifsof.com/clinical-apps/fast-focused-assessment-with-sonography-in-trauma/" target="_blank" style="2″ ][fancy_link title="Ultrasound-guided radial arterial line placement" link="https://sifsof.com/clinical-apps/ultrasound-guided-radial-arterial-line-placement/="_blank" style="2″ ][fancy_link title="Arteriosclerosis" link="https://sifsof.com/clinical-apps/arteriosclerosis/" target="_blank" style="2″ ]