Portable Stroke Rehabilitation Robotic Gloves: SIFREHAB-1.0
February 11, 2021

Autonomous Lawn Mower Robot: SIFROBOT-LM2
February 18, 2021
Description
Autonomous Lawn Mower Robot: SIFROBOT-LM1
Mowing is the key to a healthy lawn, each cut encourages the grass to grow more thickly, creating a luxuriant look. The Autonomous Lawn Mower Robot: SIFROBOT-LM1 is smart gardening robot used for effective and fast grass mowing.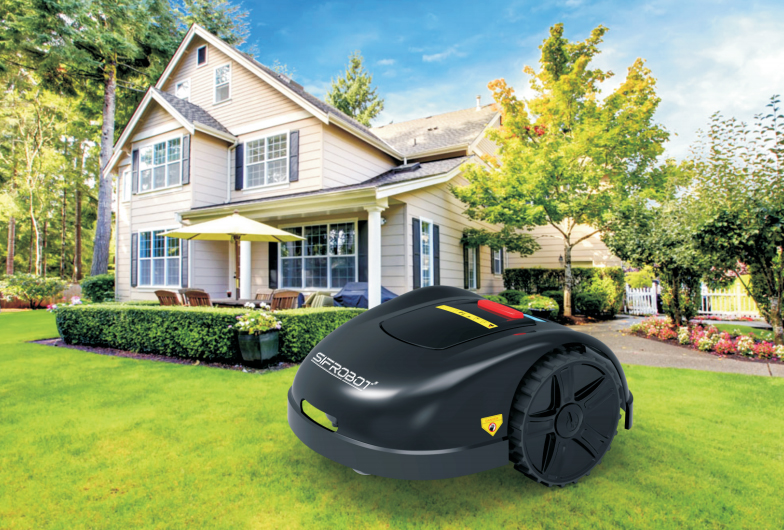 Autonomous Lawn Mower Robot: SIFROBOT-LM1 Main Features:
Use the gyroscope instead of compass: This feature gives the robot a better sense of direction
Subarea setting: You can select Subareas for the robot to cut. This works well for large lawn.( Max 6 Area)
Range Functions: There are four range options, user can choose the distance when robot hit virtual wire according the condition of different lawns.
Smartphone WIFI Control: IOS And Android app remote control for faster and easier operation.
13 Different language LCD operation selection: English/French/German/Danish/Swedish/Finnish/Italian/Polish/Norwegian/Spanish/Russian/Dutch /Chinese..
Autonomous Lawn Mower Robot: SIFROBOT-LM1 Main Features:
Auto recharge: The robot mower will come back for recharging when battery is low.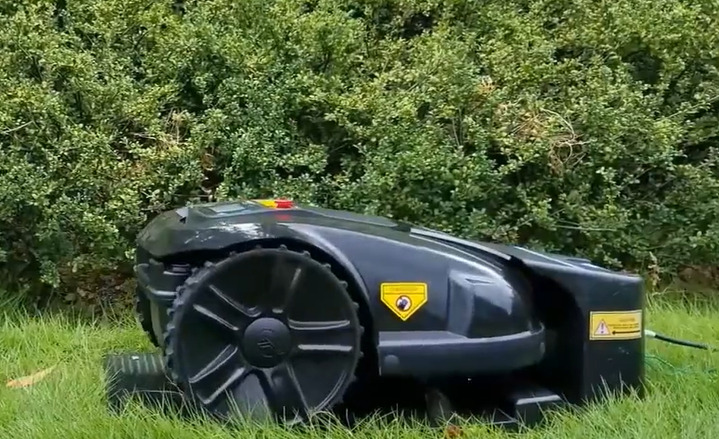 Mowing schedule: Set up the mowing schedule from  the robot control panel or from your Smartphone
Anti-theft function: The robotic mower has password protection option to guard against theft. Also the robot will not function without the charging dock.
Rain sensor: There are two rain sensors located on the robot. It will go back to the Charing station automatically when it senses rain
Lift sensor: If the robotic mower is lifted off the ground rotating blades will automatically stop.
Tilt sensor: When the robotic mower is tiled over 30 degrees in any direction, it will stop working within 2 seconds.
Bump sensor It will activate when the SIFROBOT-LM1 strikes solid, fixed object when that object is at least 6cm in vertical height from the supporting surface of the mower, when the bump sensor activated, the SIFROBOT-LM1 will automatically avoid the obstacle and get back to work.
Touch Sensor: Touch the handle while the robot is working and it will cease function.
Emergency Stop Switch: There is an emergency button located on the top of the mower and in Red color
Intelligent Cutting Height Adjustment (2.5-5.5cm)
There are 7 Settings which can be set on display directly.
Overload protect The brushless cutting motor and each of the two running motor are monitored continuously during operation for any situation may cause these motors to over-load in the event this detected, the mowers stop operation.
Waterproof design: There is an inner cover under top cover which protect inside parts from Humidity. The waterproof Class is IP54
Two mowing modes: There are two cutting modes, one is go straight, and other one is go circle(high efficiency)
In Auto,  the robot selects Cutting mode Intelligently it goes straight if the grass is dense or long. In Manual mode, it will go where you direct it.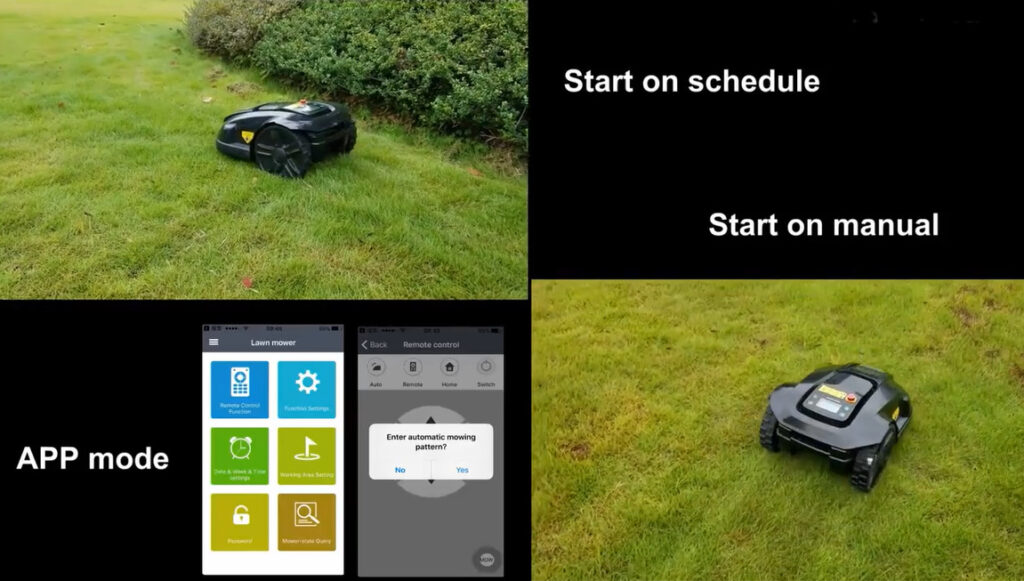 Lawn Mower Robot: SIFROBOT-LM1 Technical Specifications: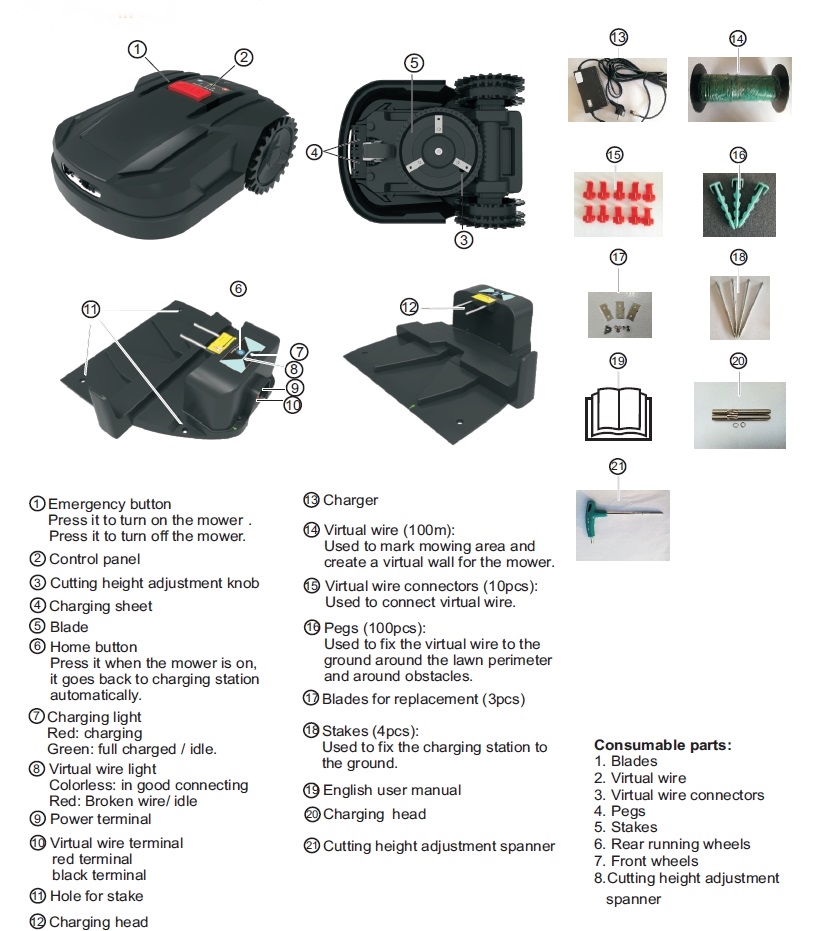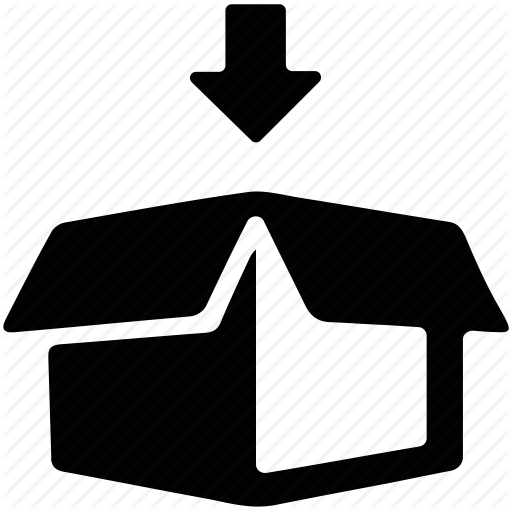 Inside The Box:
1pc Robot Lawn Mower
200m virtual wire
200pcs pegs
15pcs blades
4pcs stakes
1pc charger
10pcs wire connector
1pc inner hexagon spanner
12-month warranty










 
10 × We plant for you ten Trees 










 
× 10 Trees planted for one purchased item
One Tree Planted is on a mission to reforest our planet and provide education, awareness, and engagement on the importance of trees in our ecosystem. It also has a social impact encouraging and giving incentives to low-income people to plant Trees in their Area.
Reducing carbon footprint: A mature tree absorbs an average of 48 lbs. of CO2 per year.
We give you the chance to participate and be part of this noble project. We plant Trees for you for each product you purchase from SIFSOF.
Let's re-Green our Earth together 🙂