Portable Vascular Ultrasonic Fetal Doppler : SIFETAL-2.3
May 28, 2018


Hospital Clinic Fetal Doppler Medical Desk Top Equipment : SIFETAL-2.5
May 29, 2018
Description
Hospital Pocket Fetal Doppler : SIFETAL-2.4
Description: fetal doppler
Listening to your baby's heart beat never been that busy. Just check your baby's heart beat anywhere, anytime at your convenience. This genuine Angelsounds Fetal Doppler Baby Heart Rate Monitor is the perfect way to listen to your baby's heartbeat at home anytime. Now all mothers can enjoy the pleasure of listening to their baby's heart right in the comfort of their own home.
Many expectant mothers worry about their unborn baby during pregnancy. For these worried mothers, it can be very reassuring to buy a fetal doppler system.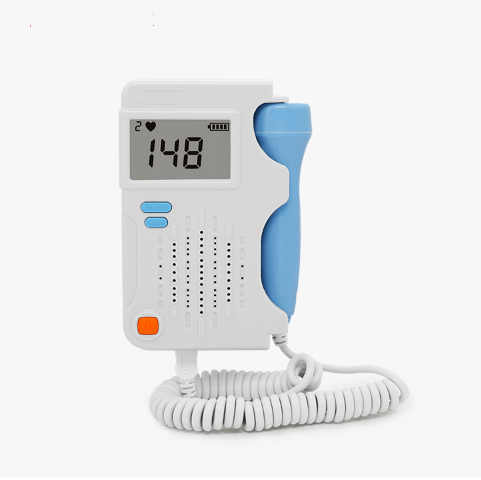 Instructions to Use: fetal doppler
To record baby's heartbeat, mothers can plug the recording cable into either of the headphone sockets on the doppler. The other end of the cable should be plugged into the microphone socket on a computer. Mothers can plug headphones into the other socket to listen to the heart beat as well as being recorded. Press the doppler probe against the abdomen and turn the Angelsounds device on. Using recording software on the computer, press the "Record" button, and the computer will begin recording the baby's heartbeat.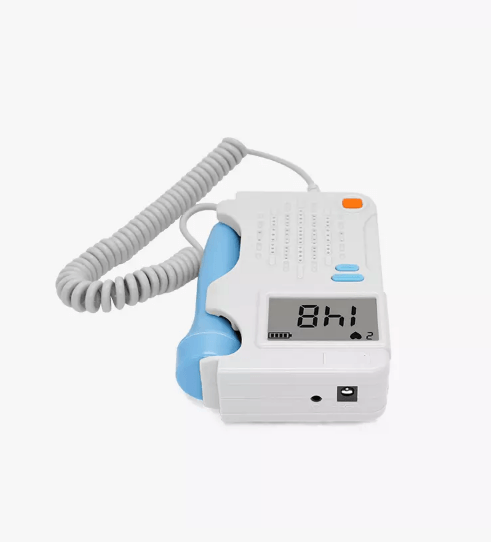 Features:
▪ The ultrasound is lower than the national ultrasonic power standard by over 50%
▪ Compact and portable design provides a convenient use and carrying.
▪ Large backlight LCD displays the fetal heartrate.
▪ Interchangeable waterproof probe.
▪ Built-in speaker gives clear and loud voice.
▪ Automatic shutdown function in case of no work for one minute.
▪ Fully charged battery enables to work continuously for over 10 hours.
▪ High sensibility can detect the pulse of 12-week fetus.
▪ Three calculation modes to calculate fetal heart rate:instant,10 second average and manual.
Specification:
Display:LCD display
Heart Rate Range: 50-210BPM
Audio output power:0.5w
Size:135mmx84mmx33mm
Weight:Main body 0.43kg
FDA
CE
 ISO13485