Wireless Convex Portable Ultrasound Scanner SIFULTRAS-5.2
November 12, 2018
Double Head WiFi Ultrasound Scanner Convex & Linear SIFULTRAS-5.41
November 12, 2018
Color Doppler Mini Linear WiFi Ultrasound Scanner SIFULTRAS-3.51
Color Doppler Mini Linear WiFi Ultrasound Scanner SIFULTRAS-3.51  with Needle Guide
Frequency : 10 MHZ / 12MHz / 14 MHz.
Depth : 20mm ~ 55mm.
Battery Last : 3 hours (Scan Mode) – 6 Hours (freeze mode)
Application : PICC Line Insertion, Thyroid, Breast, Vascular, Nerve, MSK (Musculoskeletal), IV intraveineous injection and plastic surgery, Joint Injections.
Certifications : FDA,  CE,  ISO13485.
For quantity discounts Please call : +1-323 988 5889
 10 × Trees planted for one purchased item










Description
Color Doppler Mini Linear WiFi Ultrasound Scanner 10-12-14 MHz,
SIFULTRAS-3.51
Mini Linear WiFi Ultrasound Scanner SIFULTRAS-3.51 gives real-time information regarding anatomy and blood vessel location to guide needle placement for gynecologic interstitial (IS) brachytherapy (BT).
Thanks to Color Linear Ultrasound Scanner  SIFULTRAS-3.51 joint injections have witnessed a different new process. Using the latest ultrasound probe technology; the New wireless Pocket ultrasound scanner! High resolution ultrasound images and High intensity focused digital. Mini Linear WiFi Ultrasound Scanner 10-12-14 MHz, SIFULTRAS-3.51.
It comes with needle guide holder. Hence, it can be directly set to the guide pin frame (if needed). Coupled with the software that can quickly locate the depth and diameter of puncture's navigation.
Regional nerve blocks require precision to deliver local anesthetic drugs very close to nerves while avoiding damage to the nerves and surrounding structures. The standard approach therefore is an in-plane technique where there is visualisation of the long axis of the needle and the needle tip is better tracked.
Color Doppler Mini Linear Handheld WiFi Ultrasound Scanner 10-12-14 MHz, SIFULTRAS-3.51 :
can provide both qualitative and quantitative data. In the whole arena of Aesthetics & Wellness, energy medicine, physiological medicine… Color Linear Handheld WiFi Ultrasound Scanner 10-12-14 MHz SIFULTRAS-3.51 provides guided injections. The latter allow the practitioner to visualize the needle in real time as it enters the body and traverses to the desired location. 
 Physicians use the SIFULTRAS-3.51 ultrasound to help guide a biopsy needle, anesthesia, plastic surgeries, PICC, musculoskeletal, for intravenous injection (IV), vein finder prior to injection and other interventions. Ultrasound guidance for needle placement leading to injection accuracy.
Thanks to its light and small design it is easy to carry and fits right into your pocket. The New Color mini Linear SIFULTRAS-3.51 provides you with wireless Freedom as it connects to your tablet, smartphone. It is IOS and Android compatible. SIFULTRAS-3.51 color Linear ultrasound scanner produces superior color Image quality. Our probe doesn't compromise on image quality.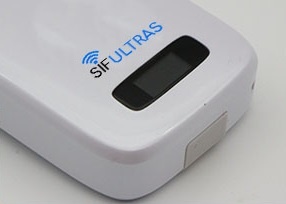 Since it provides more accurate needle placement for professional procedures. This Mini Linear Ultrasound scanner is highly used in skin care and beauty clinics and anesthetists. The wireless probe, type linear, is especially designed for PICC, VP (venipuncture), BPB (Brachial plexus blocks), Peripheral nerve block (PNB).and other intervention.
Color Linear Handheld WiFi Ultrasound Scanner 10-12-14 MHz, SIFULTRAS-3.51 enables clinicians and patients to see the impact of treatments often before visual signs are apparent. Further, Color Linear Handheld WiFi Ultrasound Scanner 10-12-14 MHz, SIFULTRAS-3.51 can be a powerful marketing tool for any aesthetics center, as they are able to show the impact of treatments in a new way and retain records for future visits.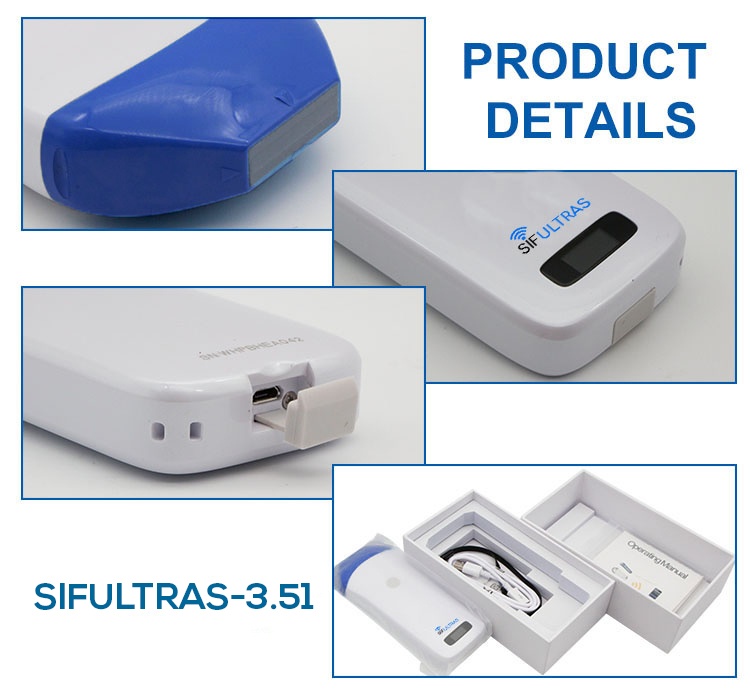 Features :
Works on IOS or Android (Tablet or Smartphone).
Built-in and replaceable battery.
Advanced digital  imaging technology, superior image quality.
High cost-effective.
Wireless connectivity, easy to operate.
Small light and easy to carry.
Useful in emergency, clinic, plastic surgeries, facial Aesthetics injections (Botox,… ) EMS, anesthesia, MSK, joint injection, energy medicine, physiological medicine, naturopathy and integrative medicine, for IV  (intravenous injection), vein finder prior to injection, skin care, beauty clinics and offices outdoor/indoor, beauticians and vet inspections.
Intelligent terminal platform, powerful expansion functions on application, storage, communication and printing.
      Specifications :
Scan mode : Electronic array.
Display mode : B, B/M.
Frequency : 10MHz / 12MHz / 14MHz.
Depth : 20mm~55mm.
Measure : position and radius of blood pipe, distance, area and obstetrics.
Battery last : 3 hours.
Dimension : 156mm×60mm×20mm.
Weight : 250 gram.
WiFi type : 802.11g/20MHz/2.4G/54Mbps.
Work OS : Apple iOS and Android.
Image frame rate : 12f/s.
Color Mini Linear Handheld WiFi Ultrasound Scanner 10-12-14 MHz, SIFULTRAS-3.51 :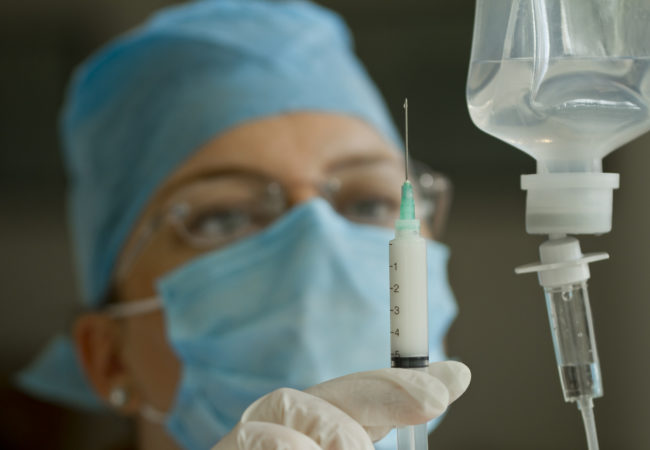 – Improves needle placement and injection accuracy. Consequently improving patient-reported clinical outcomes and cost-effectiveness.
-Provides control of the needle insertion path, needle depth or angle without the risk of damaging adjacent structures.
– Ruling out out joint infection or gout for joint aspirations.
– Help determine which structures are generating the patient's pain.
 – Managing  inflammatory and degenerative conditions.
– assuring that the medication is accurately injected at the intended site.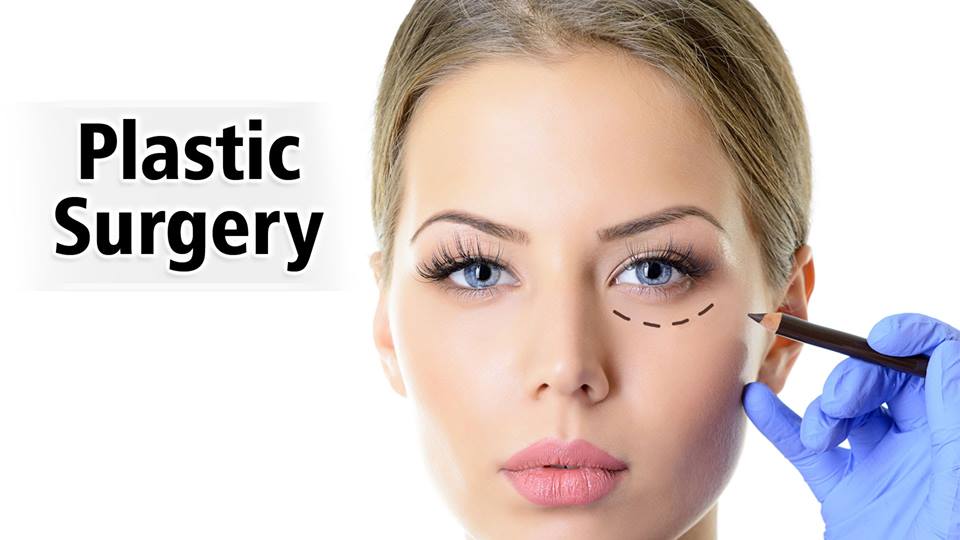 Injections can be beneficial for both the diagnostic and therapeutic treatment of a variety of problems involving the hip, shoulder, and knee…
Despite good intentions, even in the most experienced hands, blind (injections performed without imaging) injections are not 100% accurate and in some joints accuracy is as low as 30%-40%. With ultrasound guidance the accuracy of nearly every joint injection exceeds 90% and approaches 100% in many.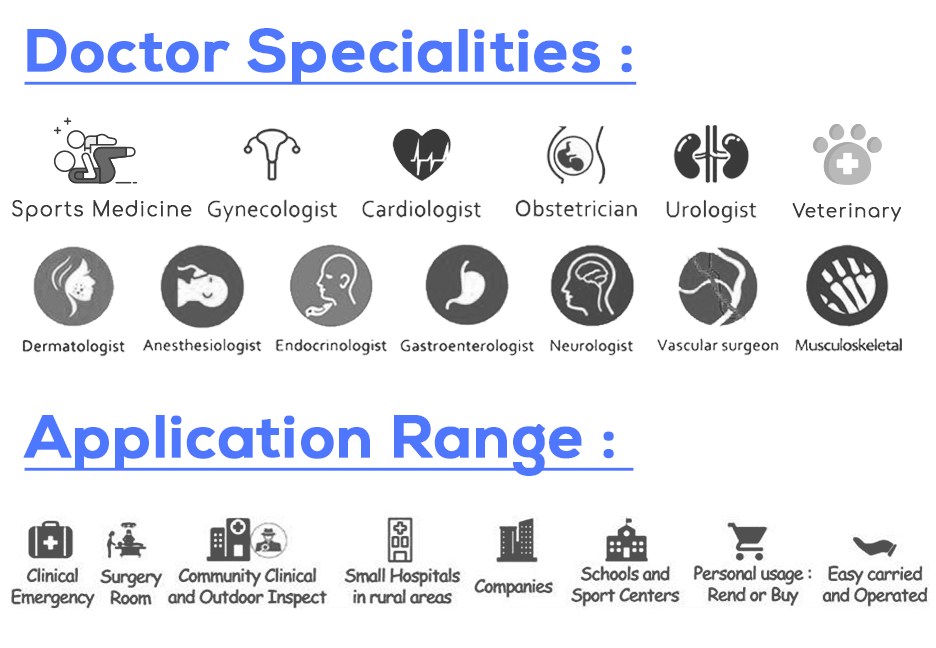 Certifications 
CE
ISO13485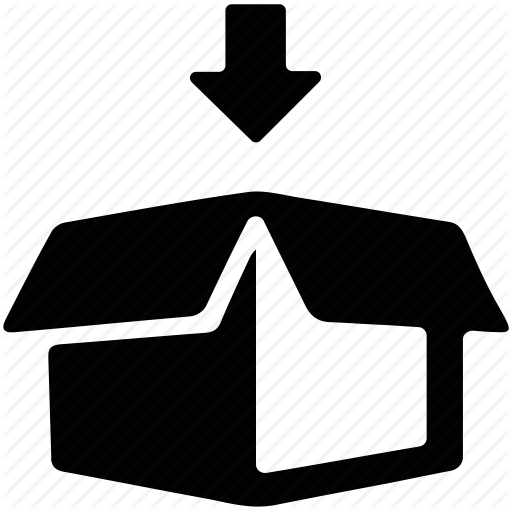 Color Linear Handheld WiFi Ultrasound Scanner 10-12-14 MHz, SIFULTRAS-3.51
1 × USB Charger
1 × Wireless Charger (Optional)
12 Months Warranty











10 × We plant for you ten Trees










 
× 10 Trees planted for one purchased item
One Tree Planted is a movement. Our mission is to reforest our planet, provide education, raise awareness and engagement on the importance of trees in our ecosystem. Above all it has a social impact. Encouraging and giving incentive to low income people to plant Trees in their Area.
Reducing carbon footprint : A mature tree absorbs an average of 48 lbs of CO2 per year.
We give you the chance to participate and be part of this noble project. We plant Trees for you for each product you purchase from SIFSOF.
Let's re-Green our Earth together 🙂 



…
Related Posts :