Portable Vein Detector SIFVEIN-2.4
Venipuncture is one of the common means of testing and treating in clinics, hositals and so on. It seems to be a very simple action, but when it comes to some patients with small veins, dark skin, excessive subcutaneous fat or severe blood loss and dehydration, it is difficult to directly observe and distinguish the veins with the naked eye, which is also a challenging task. The treatment or Rescue will be delayed if the medical staff fails to puncture or repeats the puncture.
Our Portabe Vein Finder SIFVEIN-2.4 detects subcutaneous superficial veins. By infrared light of research of development patent technology. Displaying in situ image on the surface of the skin. In order to help medical staff check vascular's orientation and distribution. Further, the enhanced model has various colors, which can improve the clarity and identification effectively.
  1/ It has a variety of user-defined functions to accommodate different ages, body types, skin tones and various operating environments:
– Dark-skin patient
– Gerontal patient
– Burn patient
– Children
2/ Sizes available:
– Full size (adults)
– 2/3 size (children)
– 1/2 size (newborns)
3/ 7 Monomochromatic modes available: it applys to different skin tones or environments.
4/ 4 Dichromatic modes available: it facilitates medical staff to detect the depth of blood vessels under the skin which is easier to operate.
Yellow: the color of inner circle indicates 0-3mm deep. 

Green: the color of the outer circle indicates deeper than 3mm.
Portable Vein Finder Advantages:
| | |
| --- | --- |
| Type of Light Source | adopting near infrared dual light source (850nm + 850nm) |
| Image Resolution Speed | ≥30 frames (no image delay) |
| Projector Resolution | 854×480 |
| Projection Size (full size) | 90mm*65mm |
| Display Screen | 2.4 inches |
| Battery Capacity | 6360mAh |
| Optimal Projection Distance | 26cm±2cm |
| Image Format | BMP |
| Detectable vein size | ≥1mm |
| Machine Body Weight | 400g |
       Clinical Application:
Injecting Section – Helps intern nurses to complete injections. To solve the problem of injection difficulty for people of obesity, with small blood vessels or too dark skin, etc. whose veins are hard to find.

Cosmetology – For basic facial injections of hyaluronic acid, water light, botulinum toxin, collagen, etc. Avoid the serious consequences of injection errors.

Cardiology – Precise positioning for dissection of veins that are needed during bypass surgery.

Dialysis – Monitors the patient's real-time blood flow during hemodialysis.

Peripheral angiography – lighting peripheral vessels of the patient and helping the doctor diagnose the condition.

And more departments that need to observe veins for diagnosis or experiments, in addition to universities, nursing colleges, laboratories, and so on. You can use a vein visualization device to help observe veins for assisted support.
      Technical Parameters:
Reversible Image: the Projection Imaging Mode delivers reversible images for more casual operation
3 Luminance Levels: it allows the projection image to be adjusted to the most comfortable luminance effect.
Data Storage: the original angiograms can all be stored and transferred to meet your clinical and research needs.
Enhancement Mode: it enhances the clarity of vascular detection.
Sleep Mode: its Low-power Sleep Mode can quickly wake it up.
Electricity Consumption Monitoring: it can monitor the real-time battery power, display the battery status and promptly remind users to charge.
Universal Adapter: its universal adapter can be used in over 150 countries (US/EU/AU/UK, etc.).
       Application Cases:
General Practice: blood tests (venipuncture for drawing blood), treatment
(venipuncture for drug administration).
Vascular Surgery Department: varicose vein treatment, vein stripping treatment.
Oncology Department: vascular atrophy in patients who have undergone multiple
chemotherapies, which is difficult to detect during treatment.
ICU: venipuncture in edematous, obese patients.
Neonatology/Pediatrics Department: detection for small blood vessels in the head and feet.
Plastic surgery: auxiliary marking the position of facial blood vessels, which is convenient for facial cosmetic injection to avoid blood vessels.
       Accessories:
Flexible Table Stand                                    Mobile trolley
Certifications:
CE
 This product is Not to be used in the US.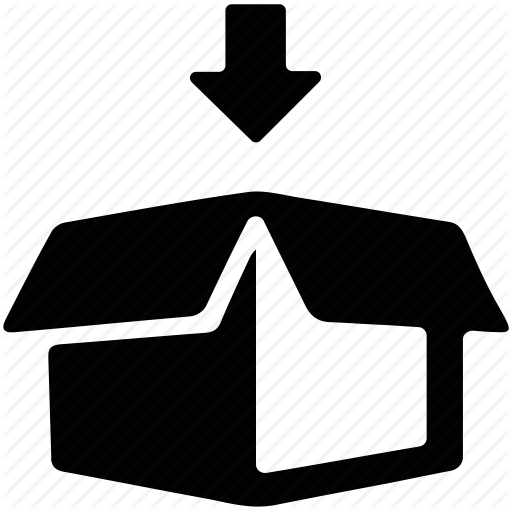 1*Portable Infrared Vein finder: SIFVEIN-2.4
12 months warranty.










 
10 × We plant for you ten Trees 










 
× 10 Trees planted for one purchased item
One Tree Planted is on a mission to reforest our planet and provide education, awareness and engagement on the importance of trees in our ecosystem. It also has a social impact encouraging and giving incentive to low income people to plant Trees in their Area.
Reducing carbon footprint : A mature tree absorbs an average of 48 lbs of CO2 per year.
We give you the chance to participate and be part of this noble project. We plant Trees for you for each product you purchase from SIFSOF.
Let's re-Green our Earth together ????  



 …