Standing Face Recognition Infrared Non-Contact Thermometer – SIFROBOT-7.23
April 28, 2020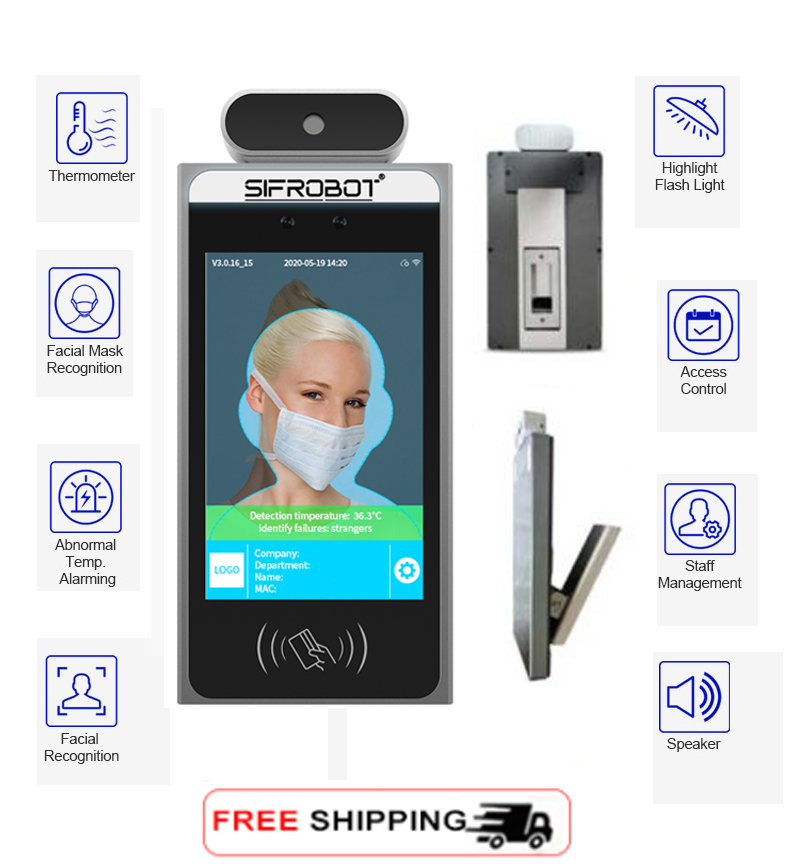 Wall-mounted Face Recognition Infrared Non-Contact Thermometer – SIFROBOT-7.4
April 28, 2020
Desk Face Recognition Infrared Non-Contact Thermometer – SIFROBOT-7.3
Desk Face Recognition Infrared Non-Contact Thermometer – SIFROBOT-7.3
Camera: 200W pixel.
CPU: RK3288.
Temperature output: Real-time parallel output.
Temperature measurement units: Fahrenheit / Celsius
Type: Non-contact.
LCD Display.
Fast Reading.
Measuring distance: Within 1 meter.
Free Shipping 
For quantity discounts Please call: +1-323 988 5889
Description
Face Recognition Infrared Non-Contact Thermometer SIFROBOT-7.3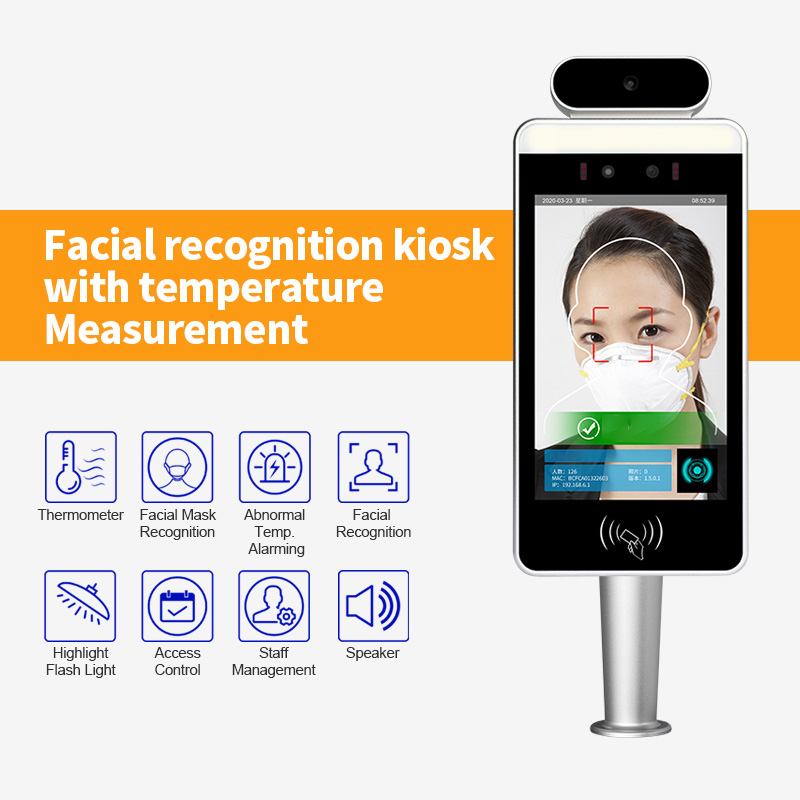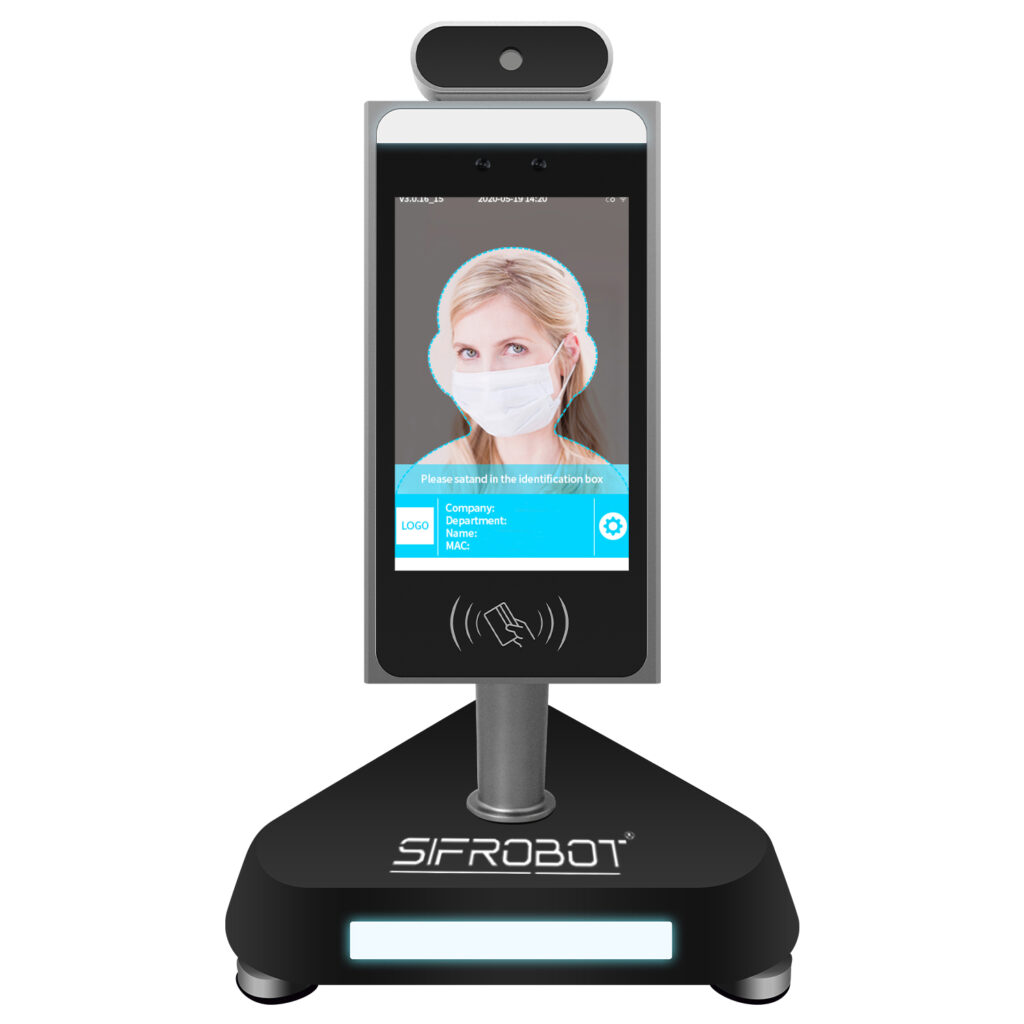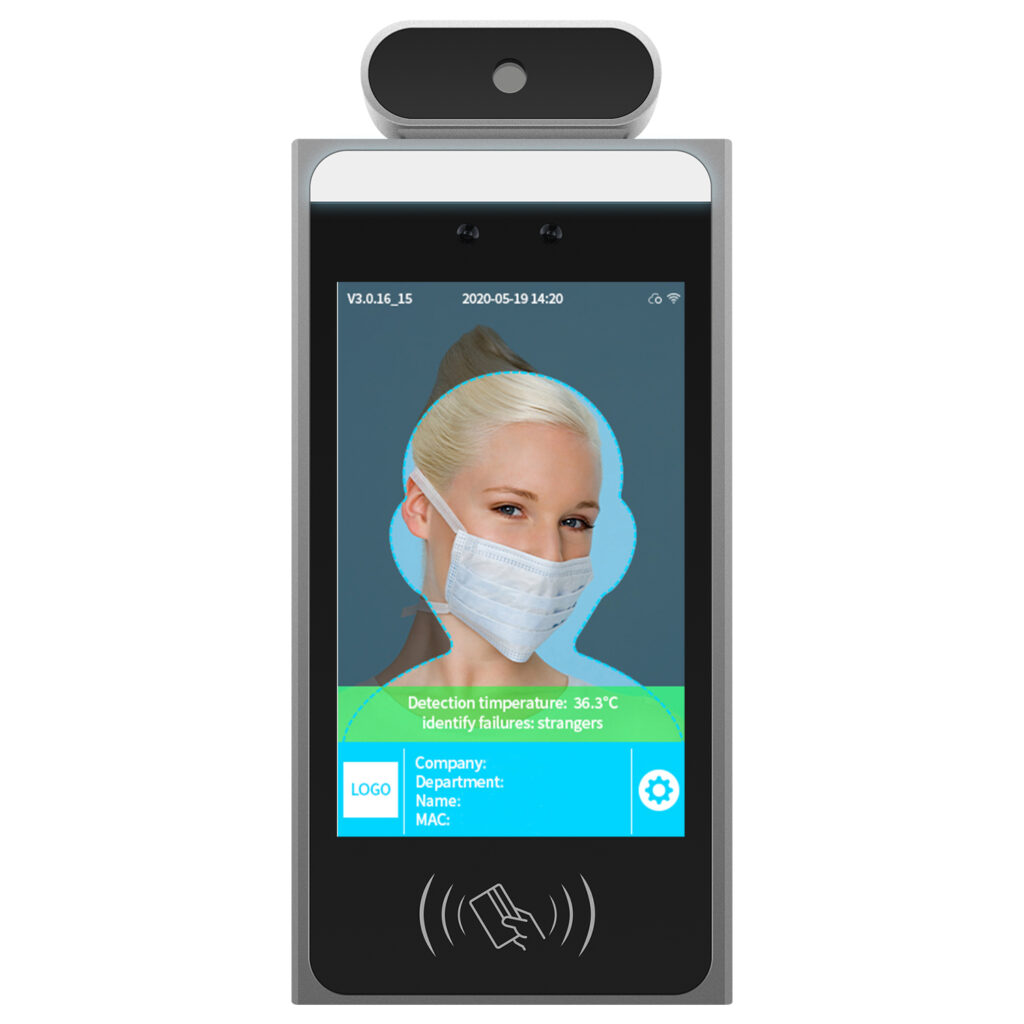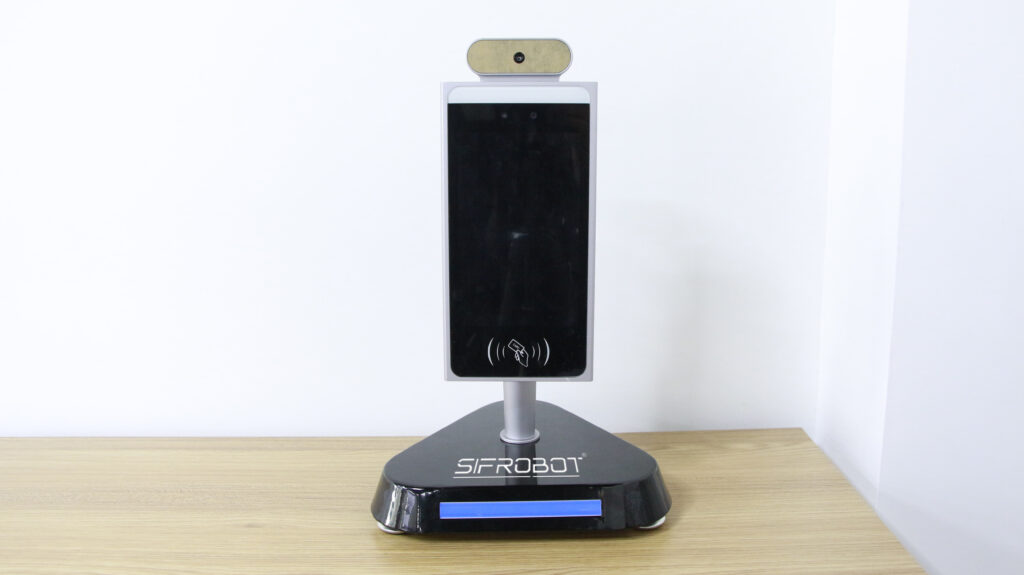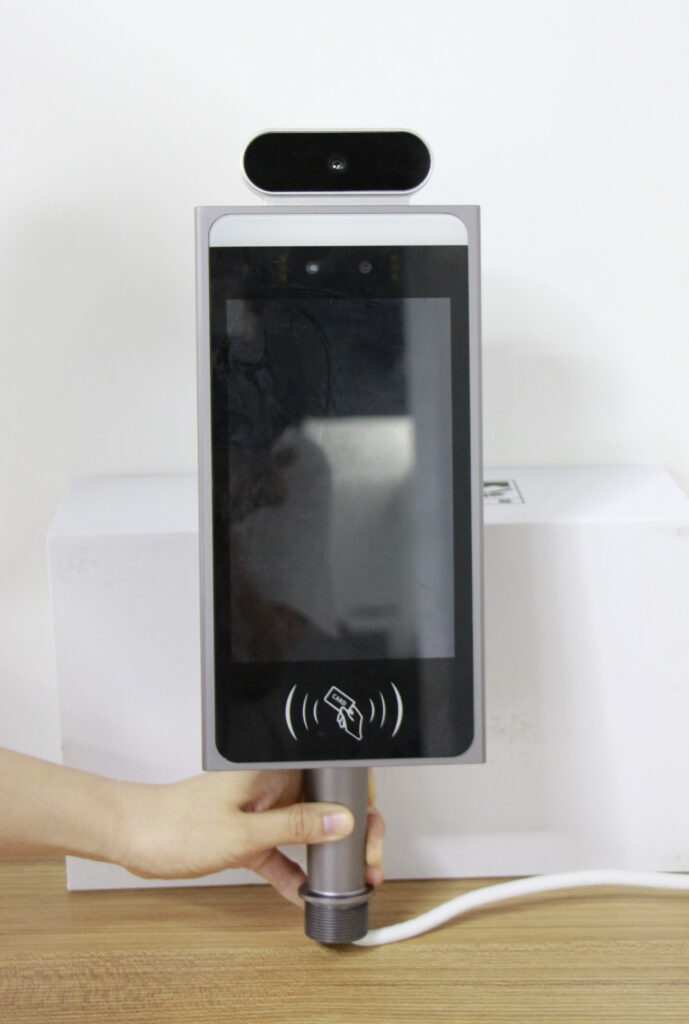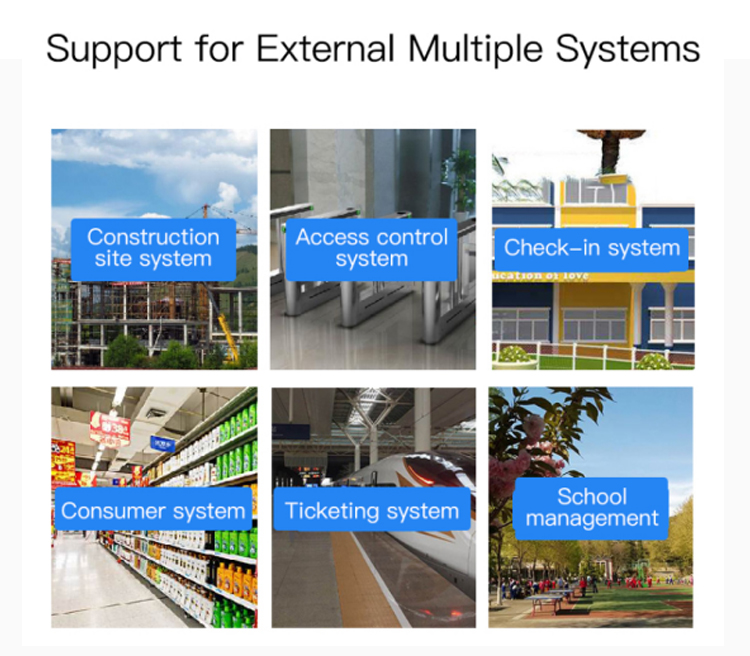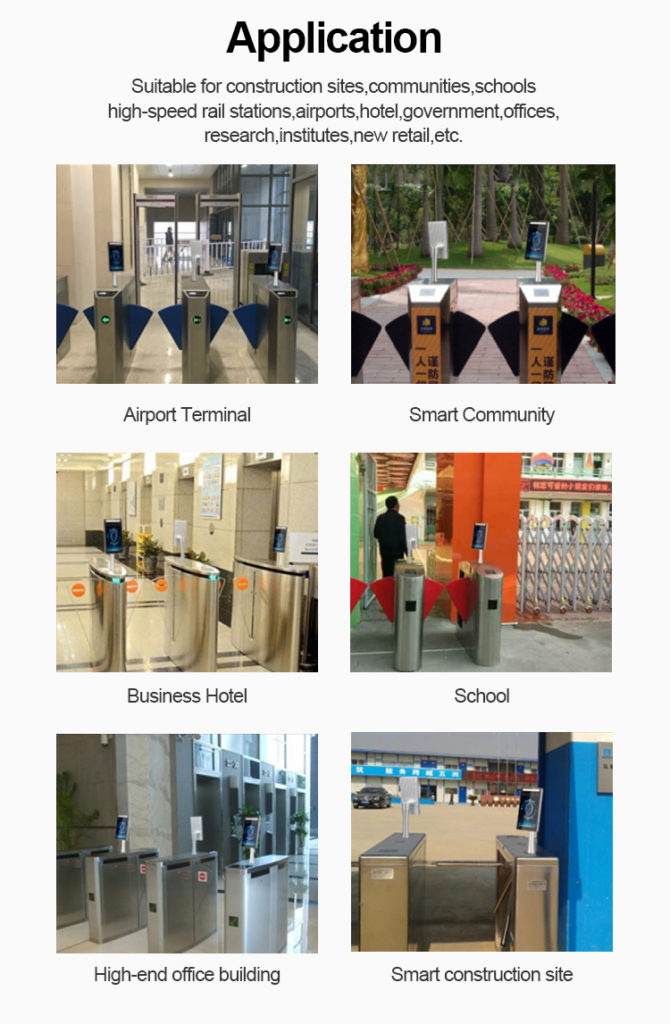 Specifications
Size
8 inch
Camera
200W pixel
CPU
RK3288
RAM
2GB
O/S
Android 7.1
ROM
8GB
Alarm threshold
Adjustable
Temperature output
Real-time parallel output
Networking
RJ45/ WIFI
Resolution
800*1280
Interface

TTL ,RJ45,Wigan 26, Wigan 34

Temperature Range
10℃~42℃
Detection distance
0.5-0.8 meters
FAQ:
Q) What's the LCD size?
A) 8″
Q) Can the device detect mask?
A) Yes. You can click on the mask detecting mode, it will detect mask; otherwise mask will not be detected.
Q) Is it possible to use the device offline ? 
A) Yes. Data can be downloaded from the USB interface.
Q) What is a MAC?
A) MAC is the ID number of each device, being used for account registration at back server.
Q) Can I link the device with our software?
A) Yes. Third party software is supported; we will send you API and data packet. Our customers have already linked their software with our device and works with their own back server.
Q) Can we equip the device with an external alarm?
A) Yes. Through USD interface you can add an alarm.
Q) Can the device connect with door access?
A) Yes. Door access is connected through relay interface.
Q)How's the packing like?
A)Two packing ways, first, brown paper box; second, white color box.
Q) Can we customize the logo on device?
A) On the device screen, you can set logo and department name and device name from back server.
Q) Can I allocate MAC to my account?
A) Yes. We'll send you the user manual to show you how to create accounts, how to allocate and manage the data.
Q)What's the delivery time?
A) Normally it takes 7-12 business days. We ship by FedEx, DHL, USP..
Q) Is there battery inside the device?
A) Yes. A PC of button battery CR3023 is put inside the circuit.
Q) How to update to new software version?
A) You can update software by downloading apk, and plug flash disc into the device and it will update automatically.
Q) How many languages does the device support? 
A) Till now we have over than 12 languages, including English, Italian, Spanish, French,  Russian,,  Portuguese, Chinese, etc.  New language can be added.
Q) How many employee information can be stored in the back server?
A) 1,000,000 employee information can be stored in the back server.
Q) Is there installation video?
A) Yes. Installation video will be sent to you by mail.
Q) What tools come with the device?
A) An L shape spanner will be in the product box.
Q) Can we buy one device and two or three accessories?
A) Yes. Device installation hole support four ways. One device can be combined with two or three accessories. Accessories includes: wall-mounted plate, turnstile bar, standing bar, desk bracket.
Q How to protect our device privacy?
A) We will authorize your account and password you and allocate device MAC to your account.  After that, all the data can be seen only from your back server.
Q) Can I combine 10 devices into one account?
A) Yes.
Q) How to put our company logo into the device?
A) PNG format, 200*200pixel, upload into the back server.  Your logo will be displayed at the right below the corner of the device.
Q) Can the blue LED light to be turned off?
A) No. Blue will be on after the device is power on.
Q) Can we add an external rechargeable battery?
A) Yes.  Our default power supply is is 110-240V, transit voltage to 12V.  A rechargeable battery can be added.
Q) What plug you use for the device?
A) We have Europe, American, China, Japanese, Italian plugs. Pls make a remark about the plug when you place an order.
Q) Where to find the API / Software of the device?

A) After you receive your order. We'll provide you with user name and password of the back server. You'll find downloadable content section by clicking on the arrow icon ↓ on the top right corner.
Body Temperature Testing
Industrial Temperature Measuring
Disclaimer : Please note that once you purchase this robot, you will have an account with your own username and password, with which you can check the activity and the temperature measurements of the employees and visitors. This data will be stored in the cloud. You will be the admin of the account and the responsible for the stored data.
You have 4 options: 
1- Store data in the cloud for up to 3 months, until it's automatically deleted. 
2- You delete your data daily or weekly, manually.
3- You switch OFF the data recording option to prevent data from being stored. 
4- You can have the data stored on your own server.
You're free to opt for any option. However, in all 4 case scenarios, SIFSOF can not be held responsible for any leakage or hacking of the data generated by the robot and stored in any server or LLC machine. The device owner is free and fully responsible for data management and security.

Desk Face Recognition Infrared Non-Contact Thermometer – SIFROBOT-7.3.
User Manual.
Free Express Shipping
10 × We plant for you ten Trees 























 
× 10 Trees planted for one purchased item 
One Tree Planted is on a mission to reforest our planet and provide education, awareness, and engagement on the importance of trees in our ecosystem. It also has a social impact encouraging and giving incentive to low income people to plant Trees in their Area.
Reducing carbon footprint : A mature tree absorbs an average of 48 lbs of CO2 per year.
We give you the chance to participate and be part of this noble project. We plant Trees for you for each product you purchase from SIFSOF.
Let's re-Green our Earth together 🙂  



 …