Desk Type Temperature Checker Robot: SIFROBOT-7.91
Desk Type Temperature Checker Robot: SIFROBOT-7.91
Camera: 200W pixel.
Operation system: Android 5.1
Temperature measurement units: Fahrenheit / Celsius
Type: Non-contact.
hand sanitizer
LCD Dispaly.
Charging:  No battery (DC 110V-240V  / AC 110V-240V)
Measuring distance: Within 1 meter.
Package weight: 4KG
Dimensions: L282.7*H371.25mm
For quantity discounts Please call: +1-323 988 5889.
Desk Type Temperature Checker Robot:

SIFROBOT-7.91
Specifications of the Temperature Checker Robot: SIFROBOT-7.91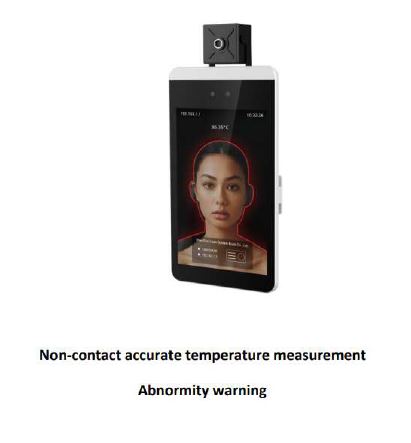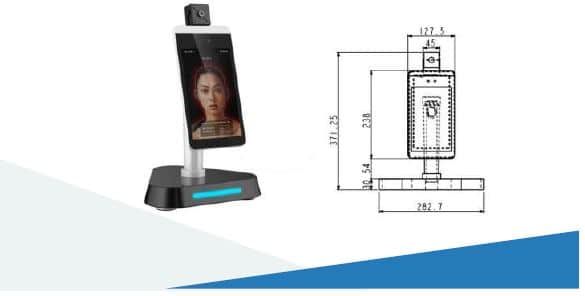 Advantages of the SIFROBOT-7.91: 


Certifications:
CE
Inside The box: 
Desk Type Temperature Checker Robot: SIFROBOT-7.91
User Manual
Charging dock
12-Month Warranty










10 × We plant for you ten Trees 










  × 10 Trees planted for one purchased item
One Tree Planted is on a mission to reforest our planet and provide education, awareness and engagement on the importance of trees in our ecosystem. It also has a social impact encouraging and giving incentive to low income people to plant Trees in their Area.
Reducing carbon footprint : A mature tree absorbs an average of 48 lbs of CO2 per year.
We give you the chance to participate and be part of this noble project. We plant Trees for you for each product you purchase from SIFSOF.
Let's re-Green our Earth together ????  



SIFSOF