Dry Fog Disinfection Robot:

SIFROBOT-6.61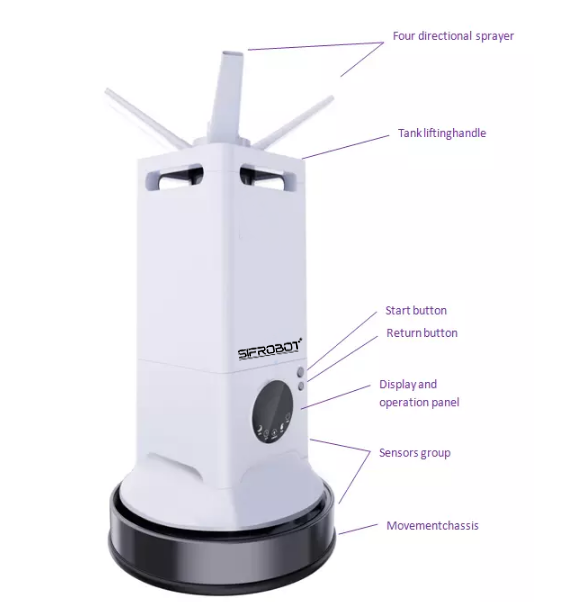 Autonomous Disinfection Robot: SIFROBOT-6.61 Advantages:
User friendly
: No installation, debugging and training of engineering personnel is needed. After the user receives the product and adds the disinfectant, he can start disinfecting  with one key.
Automatic drawing/Autonomous path planning
SIFROBOT-6.61 will automatically explore the surrounding environment to generate a map, and plan the bow path or the shortest path (selected by the user).
Fixed point arrival/cruise control
SIFROBOT-6.61 has planned the path, it can execute fixed-point arrival travel mode or automatic cruise travel mode.
Intelligent Navigation/Automatic obstacle avoidance
Thanks to the laser sensors SIFROBOT-6.61 will automatically avoid the obstacle when planning the route.
Automatic return/Auto follow task
When SIFROBOT-6.61 faces power shortage or lack of lack of disinfectant, it will automatically return to the charging base to make up electricity or wait for the supplement of disinfectant.
Mobile control:
The robot's movements can be displayed on the mobile phone in real time and user can remotely control the robot through the mobile app (app needs to be installed, and the robot needs to be in WiFi environment)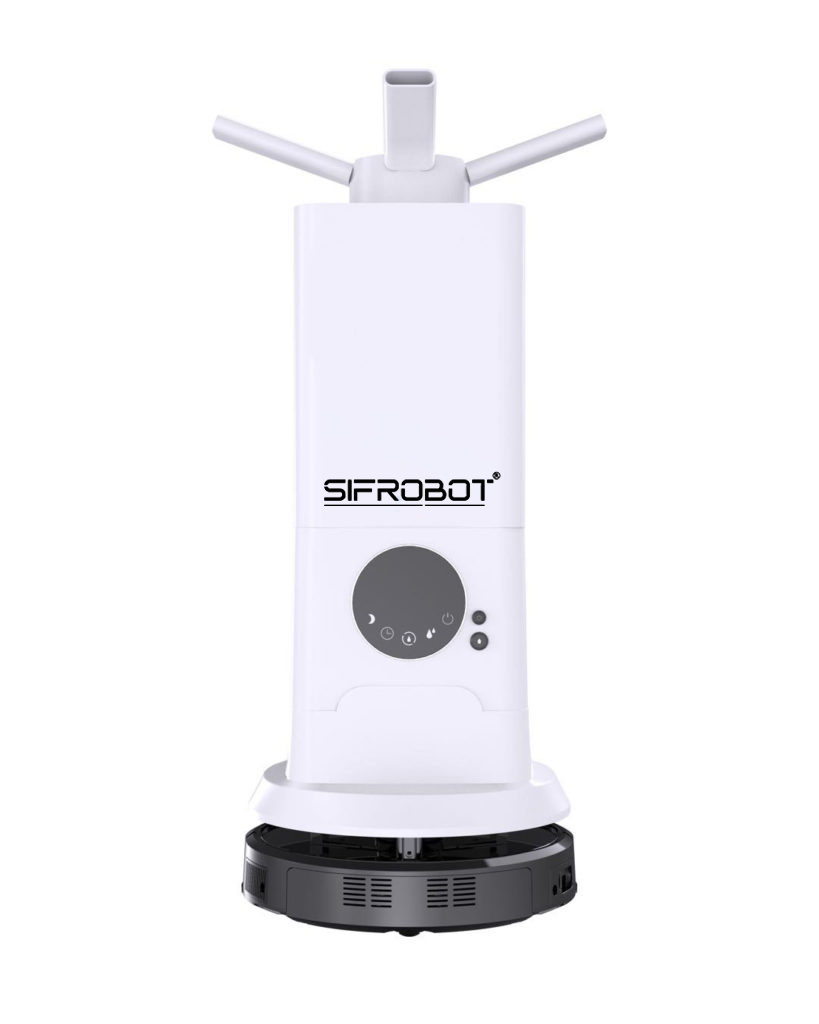 Intelligent Disinfection Robot: SIFROBOT-6.61 Technical Specifications:
| | |
| --- | --- |
| Type | Parameters |
| Dimension | 358*358*850/1300mm |
| Weight | 15Kg |
| Navigate mode | LSLAM + IR + Laser ranging |
| Battery | 18650 battery 11200mAh |
| Rated power | 85W |
| Time of endurance | 2h |
| Tank volume | 5L |
| Shell material | ABS |
| Spray amount | 500~1500ml/h |
| Lifetime | 5000h |
| Charge mode | Automatic/Manual |
| Speed limit | 0.3m/s |
| Driving mode | Brushless motor |
| Chassis structure | Front single gimbal wheel with shock absorbing dual driving wheel and rear gimbal wheel |
| Charging time | 4h |
| Obstcle crossing limit | <1cm |
| Communication mode | Wi Fi, 4G/5G |
| Operating temp | -10℃ ~ +50℃ |
| Certification | CE, CCC, UL, FCC,EMC |
| Ingress protection | IP 45 |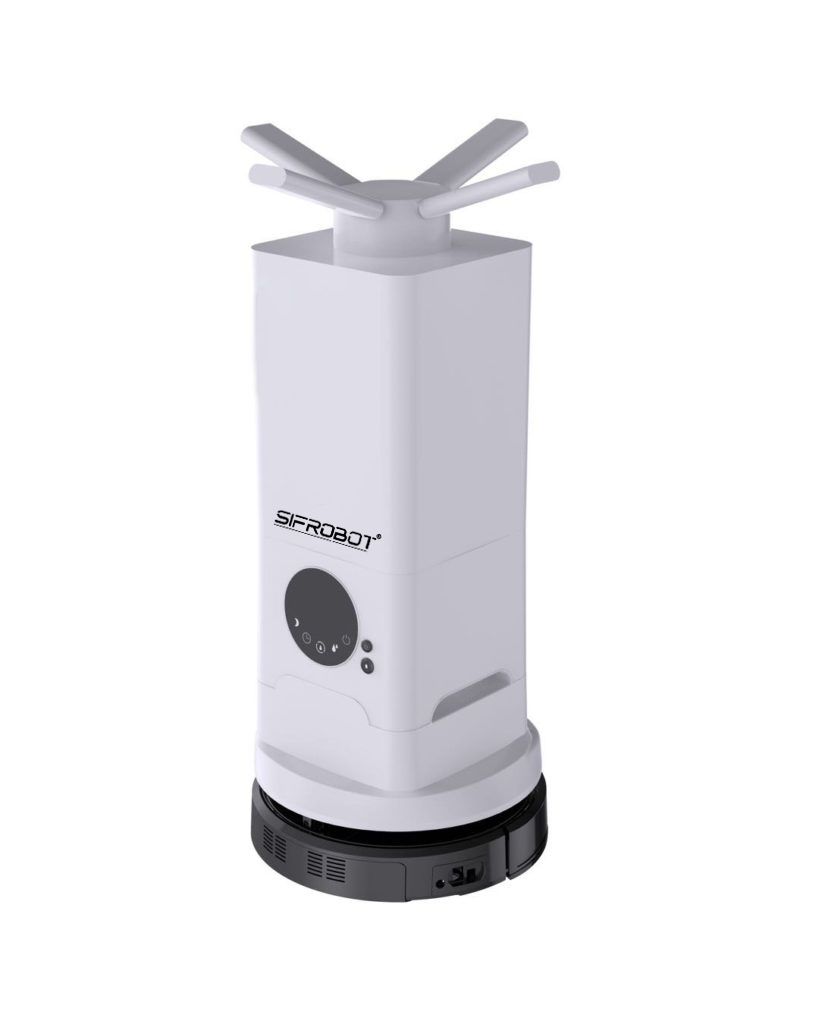 SIFROBOT-6.61 Application Scenarios:
SIFROBOT-6.61 In Action:
Inside The box: 
Dry Fog Disinfection Robot: SIFROBOT-6.61
User Manual
12 Months Warranty
× 30 Trees planted for one purchased item 
One Tree Planted is on a mission to reforest our planet and provide education, awareness and engagement on the importance of trees in our ecosystem. It also has a social impact encouraging and giving incentive to low income people to plant Trees in their Area.
Reducing carbon footprint : A mature tree absorbs an average of 48 lbs of CO2 per year.
We give you the chance to participate and be part of this noble project. We plant Trees for you for each product you purchase from SIFSOF.
Let's re-Green our Earth together ????