Hypochlorous Dry Fog Sterilizing Atomizer SIFROBOT-8.1
July 22, 2020

Stand Type Hand Sanitizer & Temperature Checker SIFCLEANTEMP-1.2
July 24, 2020
Hand Sanitizer Dispenser & Temperature Checker: SIFCLEANTEMP-1.3
Hand Sanitizer Dispenser & Temperature Checker SIFCLEANTEMP-1.3
Dimensions : 131 x 399 x 138mm
Weight: 0.99 kg
Shell material: ABS
Power: Battery or DC power supply
Capacity: 1300 ml
Free Shipping     
For quantity discounts Please call : +1-323 988 5889
Description
Hand Sanitizer Dispenser & Temperature Checker SIFCLEANTEMP-1.3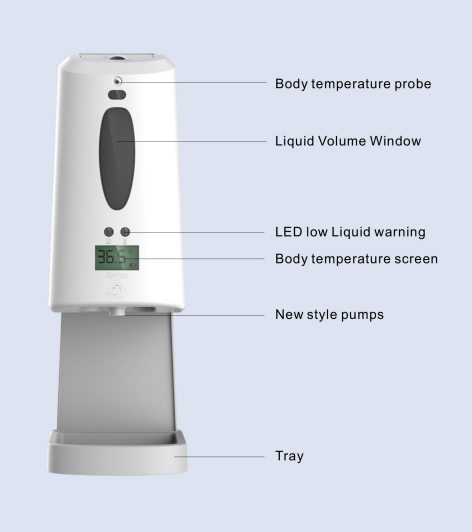 Advantages of the Hand Sanitizer Dispenser & Temperature Checker SIFCLEANTEMP-1.3   
Supports real-time temperature detection.
Prevents cross infection as users do not have to touch the device to get their temperature checked or sanitize their hands.
It has an automatic washing-free hands sanitizer integrated, which makes disinfection more convenient.
Two temperature units: Celsius and Fahrenheit.
LCD screen display.
Two power supply designs; it works both with batteries or DC power supply.
 Intelligent sensing liquid spray, it works when hands approach and stop when they leave.
The light indicator turns red when the power and disinfectant amount SIFCLEANTEMP-1.3 run out, and it will turn green when the machine is working properly.
SIFCLEANTEMP-1.3 can be used on a desk or wall-mounted.
1300 ml hand sanitizer capacity is larger than the common 1000 ml – 1200 ml types in the market.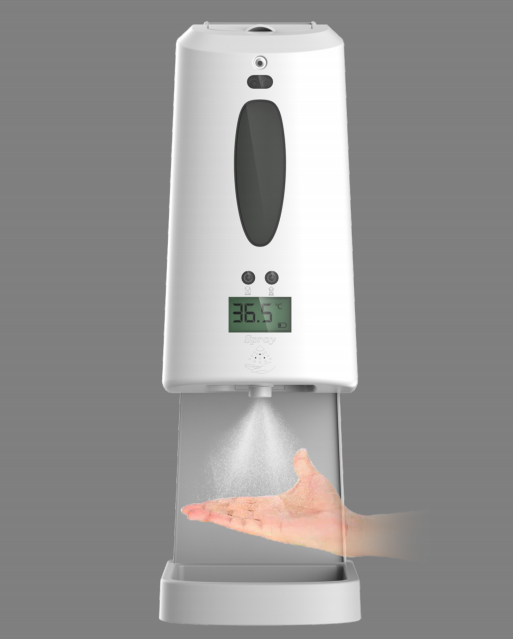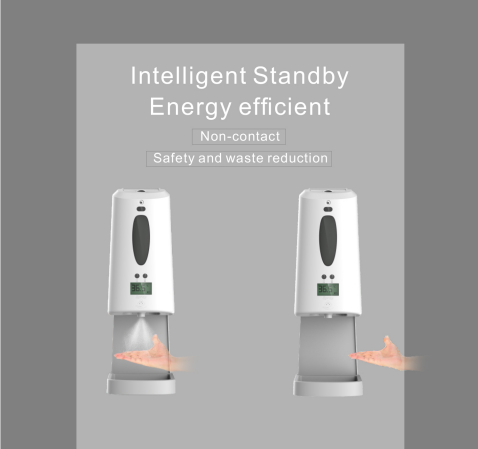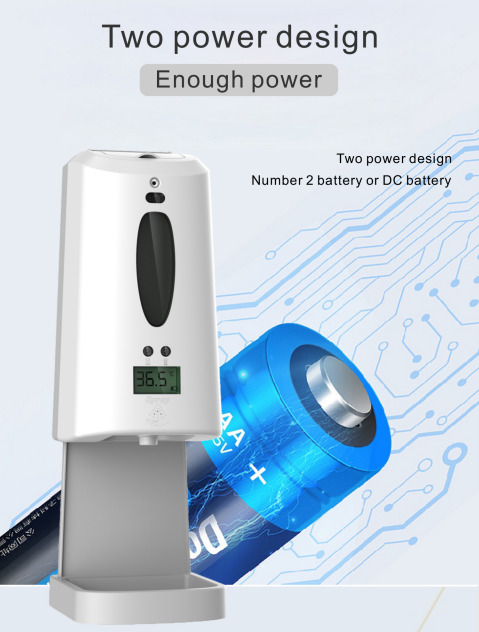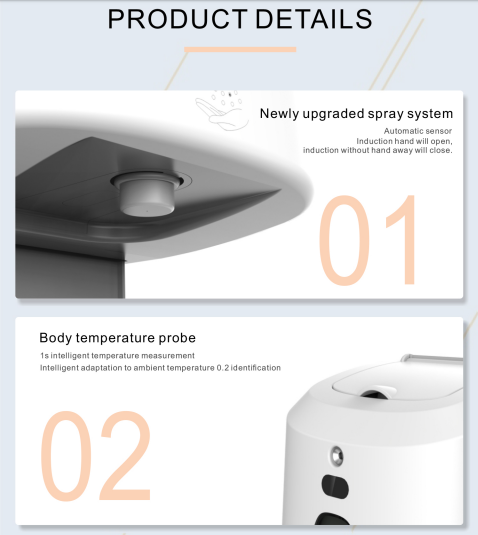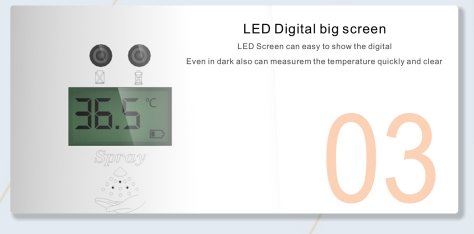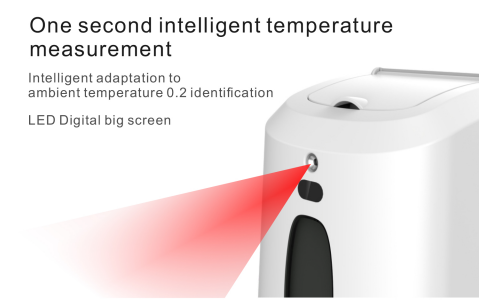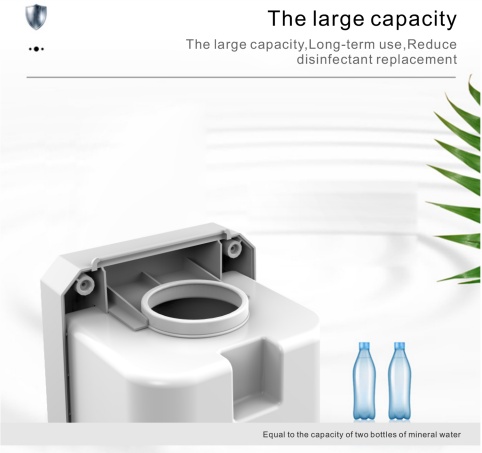 Package:
Dimensions: 150x180x275mm
Weight: 1.5kg

Hand Sanitizer & Temperature Checker SIFCLEANTEMP-1.3
User Manual.
12-month warranty. 
10 × We plant for you ten Trees 























 
× 10 Trees planted for one purchased item 
One Tree Planted is on a mission to reforest our planet and provide education, awareness, and engagement on the importance of trees in our ecosystem. It also has a social impact encouraging and giving incentives to low-income people to plant Trees in their Area.
Reducing carbon footprint: A mature tree absorbs an average of 48 lbs of CO2 per year.
We give you the chance to participate and be part of this noble project. We plant Trees for you for each product you purchase from SIFSOF.
Let's re-Green our Earth together 🙂