Linear Color Doppler USB and Wireless Ultrasound Scanner
SIFULTRAS-3.34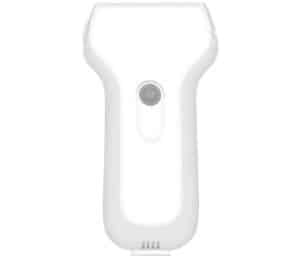 Linear Color Doppler USB and Wireless Ultrasound Scanner SIFULTRAS-3.34 have been linked to greater success rates than standard anatomic approaches. Charging while working is possible with two connectivity methods: USB and Wi-Fi. The USB ultrasonic probe can scan for a longer period of time, and it can be connected to an Android or Windows device through a C-type connector.
SIFULTRAS-3.34 Color Doppler Ultrasound Scanner Measurement Modes:
B: Length, Area/Circumference,
Angle,Trace,Dista nceGA( CRL, BPD ,GS,FL, HC,AC) EFW(BPD,FL)
B+M: Heart Rate, Time, Distance
B+PW:Velocity, Heart Rate(2), S/D, Depth
Blood Flow Velocity: millimeter/second
SIFULTRAS-3.34 Technical Specifications:
Probe
Wireless linear probe
Elements
128
Frequency
7.5-10Mhz
Depth
40-100mm
Presets
Thyroid, Small parts, Pediatrics, Vascular, Carotid, Breast, MSK, Nerve
Host
IOS/Android/Windows, Tablet, Smartphone, PC
Connection
WiFi&USB
Software Adjustable Parameters
GN(gain), D(Depth), ENH(Enhancement), DR(Dynamic Range), F(Frequency), FocusPos, PRF, WF, Mode, 8TGC, Biopsy, Annote
Measurement
B: Length, Area, Circumference, Angle, Trace, Distance
B+M: Heart rate, Time, Distance
B+PW:Velocity,Heart rate(2), S/D, Depth
Playback Frames
100, 200, 500, 1000 optional
Display Mode
B, B/M, B+B, Color, PW, PDI
WiFi Type
Built-in WiFi, 802.11g/20MHz/5G/450Mbps
Channel
64
Frame
24s/f
Gain
40-110Db
Language
English, Russian, German, Italian, Spanish, Portuguese
Power
by built-in 4200mAh battery
Battery Replaceable
Yes
Battery Last
3hours (Working time), 12hours (Stand by time)
Charger
Wireless charger, USB cable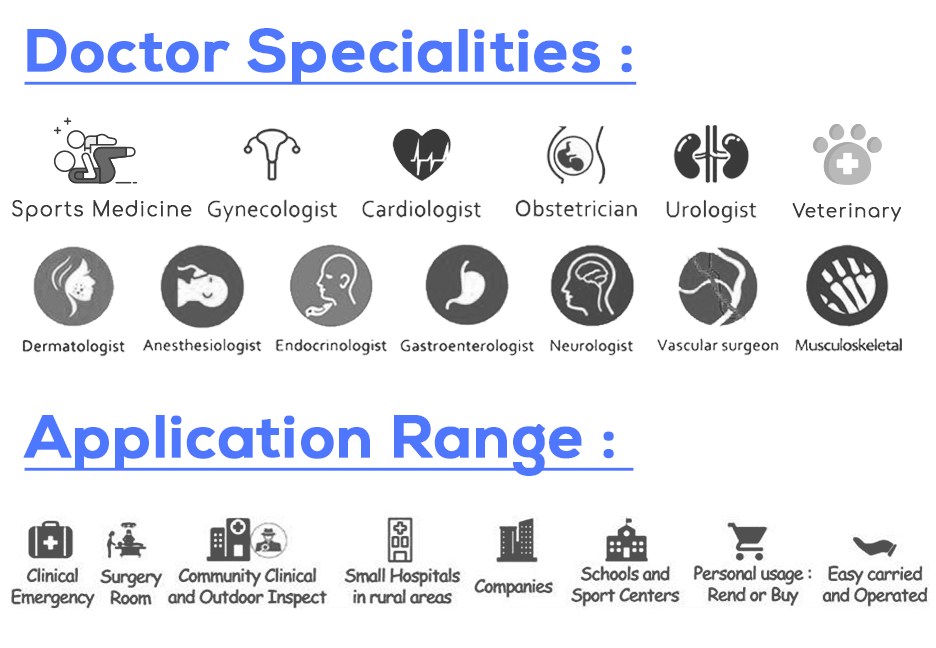 Certifications: 
CE. ISO13485
 This product is Not to be used in the US.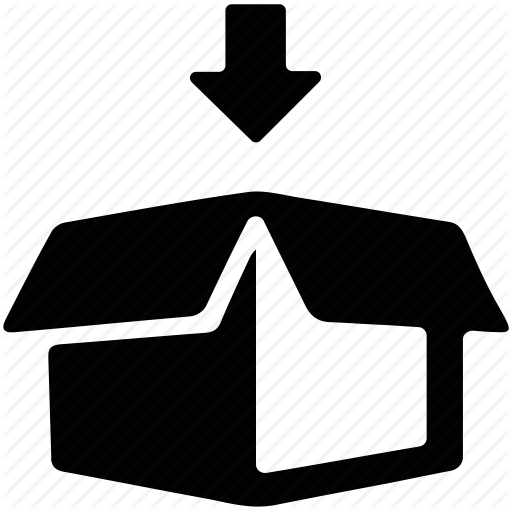 Linear Color Doppler USB and Wireless Ultrasound Scanner SIFULTRAS-3.34
12 Months Warranty
We plant Ten Trees for you










  × 10 Trees planted for one purchased item
One Tree Planted is a movement. Our mission is to reforest our planet, provide education, and raise awareness and engagement on the importance of trees in our ecosystem.
Above all, it has a social impact. Encouraging and giving incentives to low-income people to plant Trees in their Area.
Reducing carbon footprint: A mature tree absorbs an average of 48 lbs of CO2 per year.
We give you the chance to participate and be part of this noble project.
We plant Trees for you for each product you purchase from SIFSOF.
Let's re-Green our Earth together ???? 



 …