Color Ultrasound Scanner: SIFULTRAS-4.0
May 12, 2018


Ophthalmic Probe Ultrasound Scanner: SIFULTRAS-8.25
May 17, 2018
Description
Ophthalmic Ultrasound Scanner SIFULTRAS-8.24
The Ocular Ultrasound Probe SIFULTRAS-8.24's Scanning Technology is suitable for measuring the corneal thickness.
The Ocular Ultrasound Probe's ophthalmological ultrasonic measuring technology is very accurate and reliable .
Also, with this Eye Ultrasound Probe 's Automatic Gain Compensation feature, This Machine can accurately produce an HD Image of Under the Skin.
      Features Of The Ocular Ultrasound Probe: 
Triangular model, Portable And Firm.

5.7 "Inch Color LED Touch Screen.

Standard Workstation Software.
Easy Data Transfer To Personal Device.

Free Software Upgrade Via USB Interface.

Built-in Thermal Printer.

Internal Optional Battery.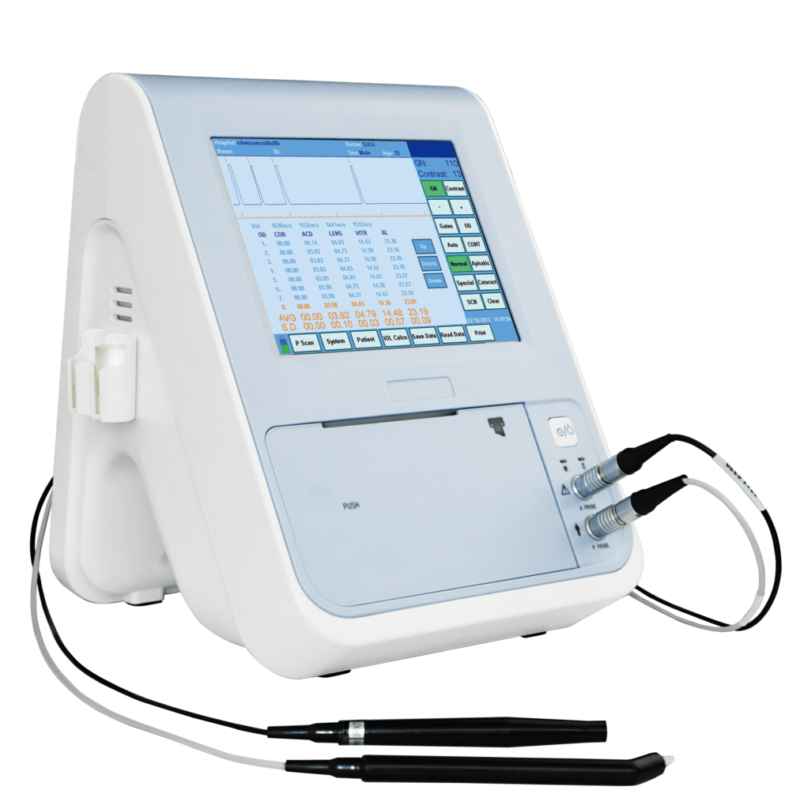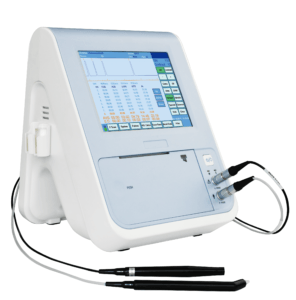 Specifications Of The Ocular Ultrasound Probe:
Probe Frequency: 20 Mhz
Model: SIFULTRAS-8.24
Resolution: 0.01mm
Accuracy: ±0.02mm
Gain adjustable: 0-120dB
Measurement range: 15~35 mm (vel 1640m/s)
Measurements: ACD, Lens, Vitreous, and AXL
Examination modes: Normal, Aphakic, pseudophakic and dense cataract
Measurement mode: immersion and contact , auto and manual
IOL formulas: SRK-II, SRK-T, BINKHORST, HOLLADAY, HOFFER-Q, HAIGIS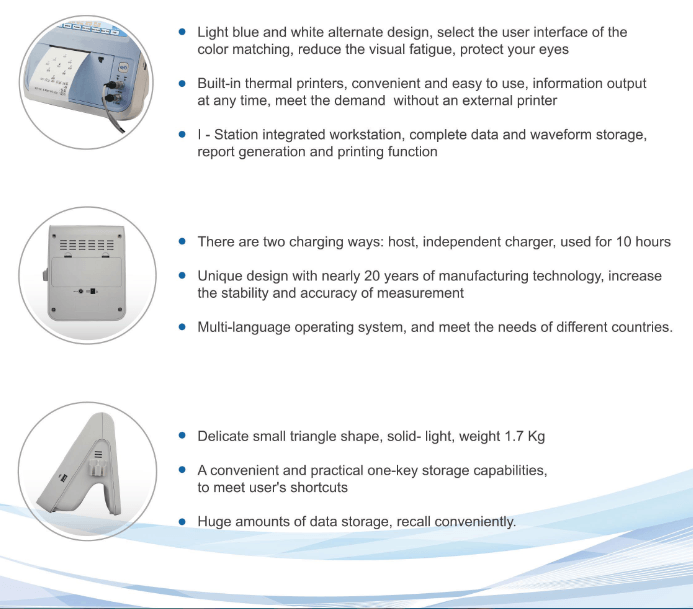 Certifications Of The :
CE
ISO13485
This product is not to be used in THE US .

Ophthalmic Ultrasound Scanner SIFULTRAS-8.24.
12 months warranty.