Portable Color Ultrasound Scanner, Ophthalmic A-Scan/ Pachymeter SIFULTRAS-8.2
April 12, 2017

Laptop Ultrasound Scanner: SIFULTRAS-9.1, FDA 
April 18, 2017
Wireless Linear Probe Ultrasound Scanner 7.5Mhz SIFULTRAS-5.31
Frequency : 7.5 MHz.
Depth : 20mm ~ 100mm.
Battery Last : 3 hours (Scan Mode) – 6 Hours (freeze mode).
Application : Thyroid, Breast, Vascular, Nerve, MSK (Musculoskeletal).
Certifications : FDA, CE, ISO13485
For quantity discounts Please call : +1-323 988 5889
10 × Trees planted for one purchased item










Description
Wireless Linear Ultrasound Scanner SIFULTRAS-5.31 
The Wireless Linear Ultrasound Scanner SIFULTRAS-5.31 is portable and handheld. It uses high frequency ultrasound to create high resolution images of structures near the body surface. This makes the probe ideal for vascular imaging and certain procedures such as central line placement.
The Wireless Linear Ultrasound Scanner SIFULTRAS-5.31 is mainly used to examine the circulation in the blood vessels of the body.
Further the Wireless Linear Ultrasound Scanner SIFULTRAS-5.31 can be used to evaluate arteries or veins in nearly any part of the body, including blood vessels in the neck, abdomen, arms and legs. The SIFULTRAS-5.31 is suitable for musculoskeletal clinical applications such the dry needling therapy. Dry needling and autologous blood injection under the SIFULTRAS-5.31 guidance shows promise as a treatment for patients with patellar tendinosis. The SIFULTRAS-5.31 guidance plays a major role in myofascial trigger point injection into brachialis muscle for rotator cuff disease patients with upper arm pain. Non- invasive means the procedure does not require the use of needles or anesthesia. Unlike other imaging tests, ultrasound does not require radiation or contrast dye.
Wireless Linear Ultrasound Scanner SIFULTRAS-5.31, applications:
Accurate needle placement for procedures such as peripherally inserted central catheter (PICC), intravenous injection (IV), vein finder prior to injection and especially joint injections and Musculoskeletal and for ORTHOPEDIC doctors.


Evaluation of blood flow in the arteries and veins.
Detect the presence, severity and specific location of disease.
Diagnose narrowing of arteries and determine the severity of narrowing.
Diagnose blood clots in the veins of the arms and legs.
       Features :
Workable with Tablet or Smartphone.
Built-in and replaceable battery.
Advanced digital  imaging technology, clear image.
High cost-effective.
Wireless connectivity, easy to operate.
Small and  light, easy to carry.
Applicable in emergency, clinic, outdoor and vet inspection.
Intelligent terminal platform, powerful expansion functions on application, storage, communication and printing.
       Specifications :
Scanning system : Electronic array scanning.
Frequency :  7.5MHz.
Wireless Linear Ultrasound Scanner SIFULTRAS-5.31.
128 Elements.
Depth : 20 mm ~ 100 mm , Adjustable.
Field of view(convex array) : 80 degree.
Screen : Smartphone or tablet screen.
Supporting system : Apple iOS & Android. Tablet or Smartphone. (Windows system coming soon).
Display mode : B.
Frame rate : 12f/s.
Image gray scale : 256 level.
Image Storage :  intelligent terminal (mobile phones, Tablet PC) storage devices.
Suitable for MSK, abdomen organs ultrasound scanning, Dry needling…
Power : by built-in battery.
Power consumption : 10W (unfreeze) /4W (freeze).
Battery working time : 3 hours.
Size : 156mm×60mm×24mm.
Weight : 308 gram.
SCAN RESULT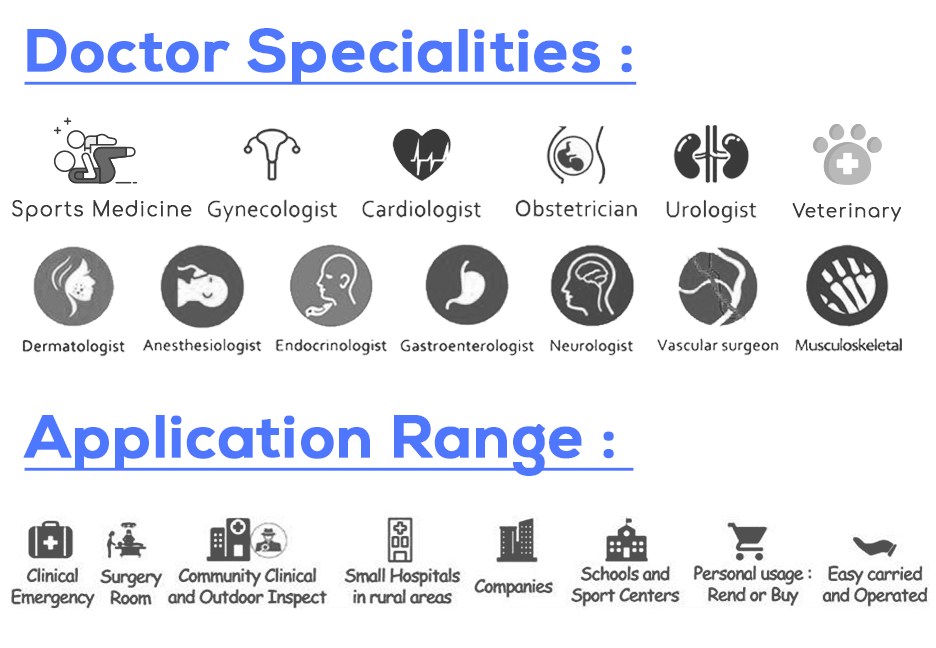 Certifications :
CE
ISO13485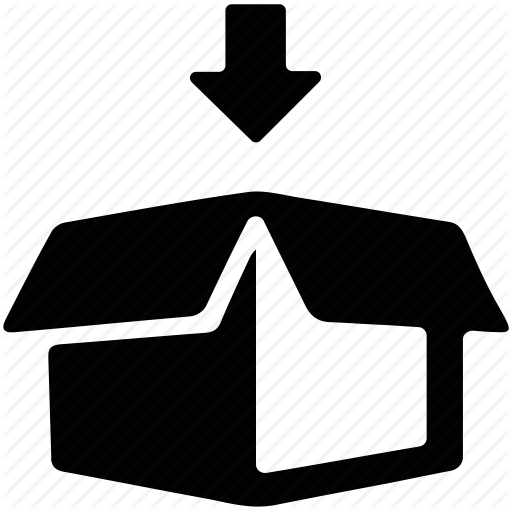 Wireless Linear Ultrasound Scanner SIFULTRAS-5.31
1 × USB Charger
1 × Wireless Charger (Optional)
12 Months Warranty











10 × We plant for you ten Trees










 
× 10 Trees planted for one purchased item
One Tree Planted is on a mission to reforest our planet and provide education, awareness and engagement on the importance of trees in our ecosystem. It also has a social impact encouraging and giving incentive to low income people to plant Trees in their Area.
Reducing carbon footprint : A mature tree absorbs an average of 48 lbs of CO2 per year.
We give you the chance to participate and be part of this noble project. We plant Trees for you for each product you purchase from SIFSOF.
Let's re-Green our Earth together 🙂 



 …
Suitable for :