Venipuncture is critically important and can be technically challenging at times. The use of ultrasound to guide catheter placement reduces the number of access attempts and may reduce other complications as well.
The introduction of ultrasound for venous access facilitates many different aspects of this clinical application. From planning access to guiding insertion, and for identifying early and late complications.
Multiple needle passes are associated with a higher risk of pneumothorax, arterial puncture, and nerve injury. Ultrasound measurement of the size of the vein to be accessed can help with selection of an appropriate catheter size, which can reduce the risk of thrombotic and infective complications.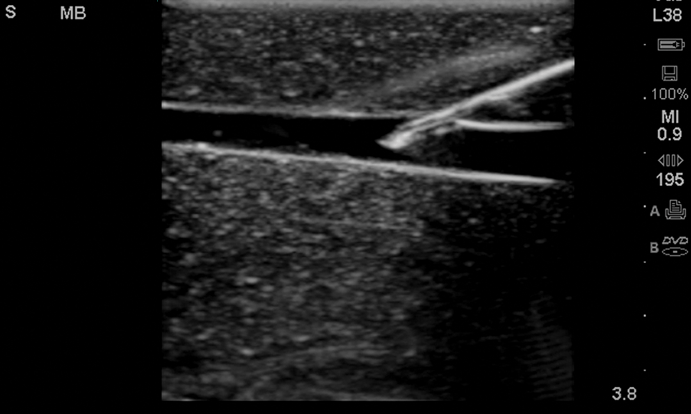 "Procedural ultrasound … acts as a visual GPS that allows clinicians to map the patient's blood vessels and identify the simplest, safest, and most cost-effective catheter site," says Matthew Ostroff, ARNP, a vascular access specialist.
To perform VP anesthesiologists need a color Doppler linear footprint. In order to confirm the course of blood flow in the vessels, But also in aligning the axes of the echo probe and the VP needle.
The ultrasound-guided VP should be preceded by a determination of the most appropriate vein for access, based upon systematic ultrasound evaluation of possible access sites.
The VP should be performed using dynamic "real-time" ultrasound guidance, not "static" ultrasound localization of the vein with subsequent "blind" venipuncture.
After the venous cannulation, ultrasound should be used to assess for possible complications, including arterial injury, pneumothorax, or catheter malposition.
References: Principles of ultrasound-guided venous access, Achieving One-Stick Vascular Access, Value-Based Care for Patients.
[launchpad_feedback]
Disclaimer: Although the information we provide is used by different doctors and medical staff to perform their procedures and clinical applications, the information contained in this article is for consideration only. SIFSOF is not responsible neither for the misuse of the device nor for the wrong or random generalizability of the device in all clinical applications or procedures mentioned in our articles. Users must have the proper training and skills to perform the procedure with each ultrasound scanner device.
The products mentioned in this article are only for sale to medical staff (doctors, nurses, certified practitioners, etc.) or to private users assisted by or under the supervision of a medical professional.