980 nm Medical FDA Diode Laser System 60 Watt
SIFLASER-3.31B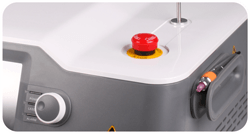 Medical 980 nm Medical FDA Diode Laser System 60 Watt SIFLASER-3.31B from SIFSOF has a wavelength of 980nm and max output power is 60w, it is available in CW, single pulse, and pulsed modes. Cutting surgery, spider vein treatment, physical therapy, endovenous laser treatment, haemorrhoids, fistula, PLDD, nail fungus therapy, dentistry, liposuction, and gynaecology can all benefit from 980nm.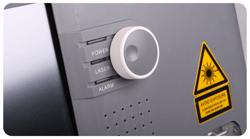 According to new data, medical diode laser systems have been rapidly expanding in recent years. It will soon substitute traditional treatment as people's living conditions grow, and we will see a thriving market.
With sophisticated and proven technology, excellent quality, and good performance, the Medical FDA Diode Laser System SIFLASER-3.31B is the most stable system ever developed. The inexpensive cost and great results are appreciated by many doctors. We refer to the new laser scalpel as a "laser scalpel" in comparison to prior procedures since it is less intrusive, produces less discomfort, and causes less blood.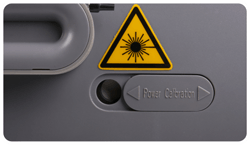 A number of attachments, including flexible fibre, hand parts of various shapes and lengths, micro-endoscopes, and so on, can be added to the adaptable system. We now work in dentistry, veterinary medicine, endovenous laser therapy (EVLT), ENT, PLDD, liposuction, DEEP Tissue Therapy, and other sectors. Our laser systems have been approved by the CE, FDA, and ISO13485, allowing us to provide the greatest product with the best service to each and every customer.
      Features of 980 nm Medical FDA Diode Laser System 60 Watt SIFLASER-3.31B:
Based on the experienced R.D, administration team, SIFSOF Focuses on the 980 nm Medical FDA Diode Laser System 60 Watt SIFLASER-3.31B and accessories for application in a wide range of medical specialities. Using the perfect resource industry, we provide high quality and cost-effective new type medical laser systems to clients all over the world.
User-friendly interface.

There has a quick operation mode on the interface, It is easy to set every parameter on the interface.

Output power calibration at the end of fibres.

High quality and reliability.

Big color touch screen.

Highly integrated and modular design.

New design inside to make maintenance easy and low cost.

Full accessories for a clinic.

Reliable after-sale service and training for distributors.

Very short, intense pulses0

Effective treatments, protection of the epidermis.

Very stable and reliable with a long lifetime.

      Specifications:
| | |
| --- | --- |
| Laser Type |  Laser Type: Diode Laser. |
| Model | 980 nm Medical FDA Diode Laser System 60 Watt SIFLASER-3.31B |
| Wavelength | 980 nm |
| Maximum Power | 60 W |
| Operation Mode | CW, Single Or Repeat Pulse |
| Pulse Duration | 10ms-3s |
| Repetition Rate | 0.2Hz-50Hz |
| Transmission System | Fibers Of 400um And 600um With SMA905 Connector |
| Pilot Beam | Red Diode Laser Of 635nm, Power<5mW |
| Control Mode | True Color Touch Screen |
| Voltage/Current Rating | 110/220 VAC, 5A , 50/60 Hz |
| Dimensions | 400(W)*385(L)*200(H) mm |
| Weight | 12.9Kg |
| Safety Compliance | CE0197 |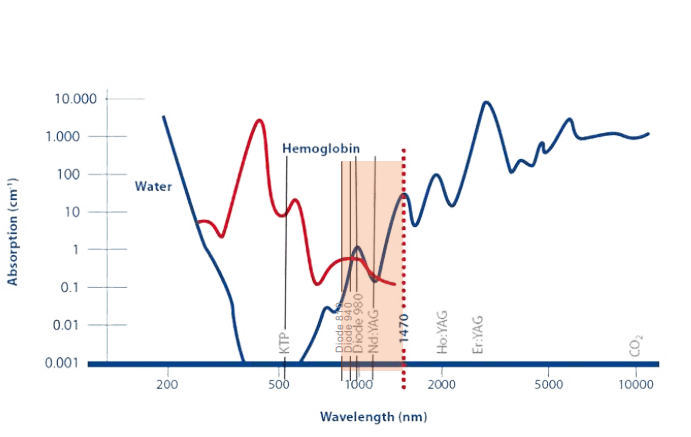 Applications of the 980 nm Medical FDA Diode Laser System 60 Watt SIFLASER-3.31B:
   PLDD(Percutaneous Laser Disc Decompression)
Percutaneous laser disc decompression is the use of laser thermal effect and prominent vertebral Vaporization of disc nucleus and form part of the space, reducing the pressure inside the disc, from the Reduce or eliminates the oppression of the nerve, which achieve the purpose of treatment.The therapeutic method of the laser treatment for PLDD.
   Lipolysis
Laser lipolysis is the latest technology in fat reduction,which uses laser to dissolve fat, the cell membranes are broken up during this process.The thin fat lysate is released and it is either resorbed naturally or extracted manually by suction.The compatible operation kits for lipolysis by SIFSOF will provide a wide range of application in body and a totally new experience for patients.
   ENT(Ear, Nose and Throat)
Dacryocystorhinostomy (DCR)

Turbinectomy

Nasal polypectomy

Tonsillectomy

Glossectomy

Endo sinus surgery

Stapedectomy
The laser systems involve to Urology, EVLT, ENT, Dental, Gynecological, Orthopedic, Plastic surgery and other areas. Each year, we develop at least one new laser system, to bring the new technology and application, safety and health for the patients.

Dentistry
Internal decontamination

General surgery (cutting)

Therapy

Tooth whitening

Surfaces of teeth

Internal gingivectomy

Phlebology/Endovenous Laser Treatment
Great saphenous vein

Small saphenous vein.

Perforating vein.
Class IV therapeutic laser for Veterinary Use:
If the laser ray is not employed precisely but rather defocused, it can also be used for laser irradiation. This has the benefit of significantly reducing irradiation times and necessitating repeat treatments only after noticeably greater time intervals. This medication contains anti-inflammatory, analgesic, and cure-promoting properties and may thus be utilized to treat wound healing as well as locomotory disorders (acute and chronic joint inflammations, musculature inflammations, sinew inflammations or tenosynovitis).
Benefits of laser therapy
Anti-Inflammation. Anti-Pain (Analgesic)
Accelerated Tissue Repair And Cell Growth
Improved Vascular Activity and Metabolic Activity
Reduced Fibrous Tissue Formation
Improved Nerve FunctionImmunoregulation
Faster Wound Healing

Certifications

 
CE
ISO13485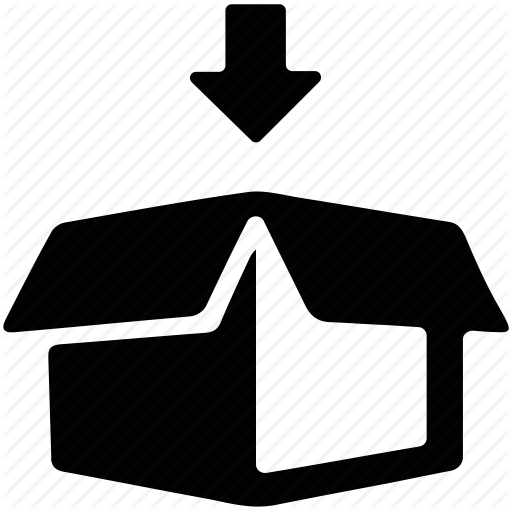 980 nm Medical FDA Diode Laser System 60 Watt SIFLASER-3.31B
12 Months Warranty
Related posts:
[fancy_link title="Laser-assisted dacryocystorhinostomy (L-DCR)" link="https://sifsof.com/clinical-apps/laser-assisted-dacryocystorhinostomy-l-dcr/" target="_blank" style="2″ ]
[alert style="warning"]This product is only for sale to medical staff (doctors, nurses, certified practitioners, etc.) or to private users assisted by / under supervision of a medical professional.[/alert]