Color Doppler WiFi Convex Ultrasound Scanner SIFULTRAS-5.28
December 11, 2019
USB Convex 2-5MHz Ultrasound Scanner SIFULTRAS-9.43
December 13, 2019
Description
Color Doppler WiFi Linear US 4-12 MHz
SIFULTRAS-5.17
The Color Doppler WiFi Linear Ultrasound Scanner SIFULTRAS-5.17 which has a frequency of 4-12 MHz , revolutionized the industry by offering the ability to diagnose and treat patients sooner and with more accuracy. The Color Ultrasound scanner SIFULTRAS-5.17 is one of imaging technology's most affordable and available modalities. With its 128 number of elements and a B-mode frequencies of Seven adjustable levels, Color Ultrasound scanner SIFULTRAS-5.17 also has a Doppler frequency of 4-12 MHz and 128 / 256 scan lines in which it provides multiple display.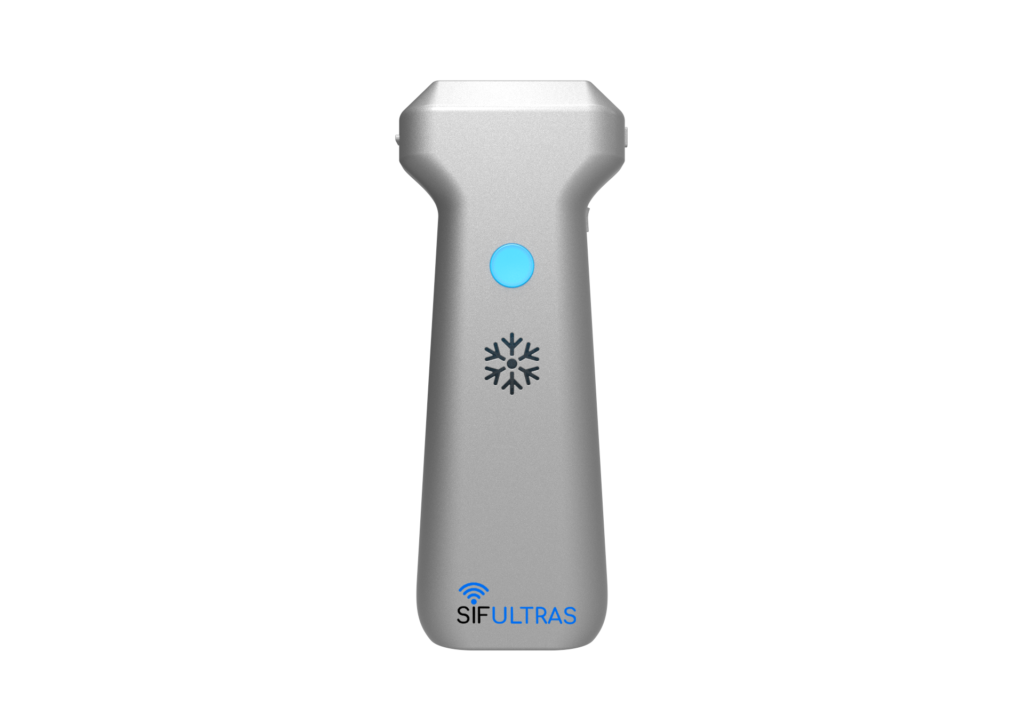 The Wireless linear ultrasound scanner SIFULTRAS-5.17 is small and smart, convenient for carrying and operating.The dedicated app has a high imaging quality and quality assurance without stuttering and delay.It has also an enhanced processing capacity by providing a comprehensive clinical solution. This product provides you also with an easier preset operation, a 32/64 Physical Channels, a Self-developed algorithmic platform, and a 32 per-point emission and focus. Not to mention its Wi-Fi portable connection and a remote diagnosis and education.
The Wireless linear ultrasound scanner SIFULTRAS-5.17 is available with advanced features as it interfaces with your tablet and it is android compatible. Our color Doppler SIFULTRAS adds clinical value and can help support excellent patient care.
This product can be used by many doctors such as:  the Surgeons in which they can easily scan the veins, the breasts tumour and nodule, The Endocrinologists can also in a few quick steps scan the glands, the Radiologists can take a radial artery color scan…
Color Doppler Mode is needed to:
Give a visual overview of flow within the vessel or heart.
Rapid identification of vessels, valves, turbulent flow.
Evaluate flow direction and velocity.
Measure volume and percent vascularity when combined with 3D Mode.
Guidance for reproducible quantification of flow velocities using Pulsed-Wave Doppler.
Locate area of stenosis or thrombosis.
Determine the existence and amount of arterial plaques and associated turbulent flow.
Find small vessels such as mouse coronary arteries, femoral and arcuate arteries.
Evaluate blood flow after a stroke or other cases due to impaired blood flow.
Observe blood flow to major organs such as heart, kidney, liver pancreas, carotid, abdominal aorta, and others.
       Doctor Specialties : 
Surgeons, Veins' doctors, Endocrinologists, Radiologists, Surgical oncologists,  …
       Features:
Number of Elements: 128.
32/64 Digital Channels.
B-Mode Frequencies: Five Adjustable Levels.
Doppler Frequencies:  4-12 MHz.
128 / 256 Scan Lines.
Multiple Display.
If you are interested in the convex probe you can check this link
       Specifications: 
Color Doppler WiFi Ultrasound.
Frequency:  4-12 MHz.
Linear probe.
Number Of Elements: 128 .
Digital Channels: 32/64.
Scan Lines: 128 / 256.
Screen: Smartphone Or Tablet Screen.
Supporting System: Android.
Weight: 250 gram.
WiFi Type: WiFi Portable Connection.
Mode: B-mode Frequencies: Seven Adjustable Levels.
Depth: 20-100mm.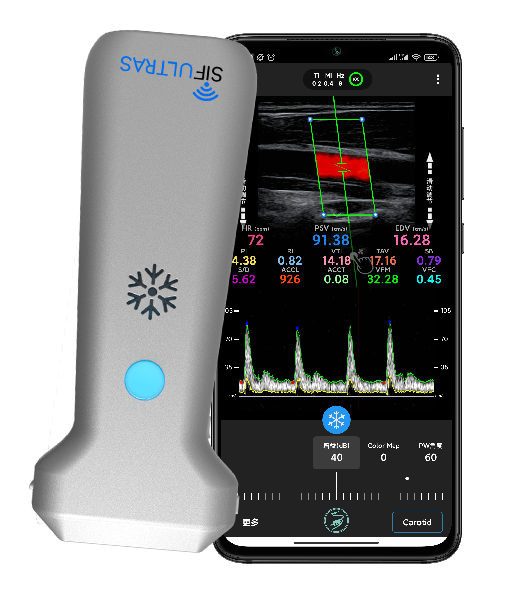 Applications:
This product is used to scan almost everything such as :Breasts,Breast's Nodule, Breast's Nodule CFM, Thyroid, Carotid Artery, Carotid Artery CFM…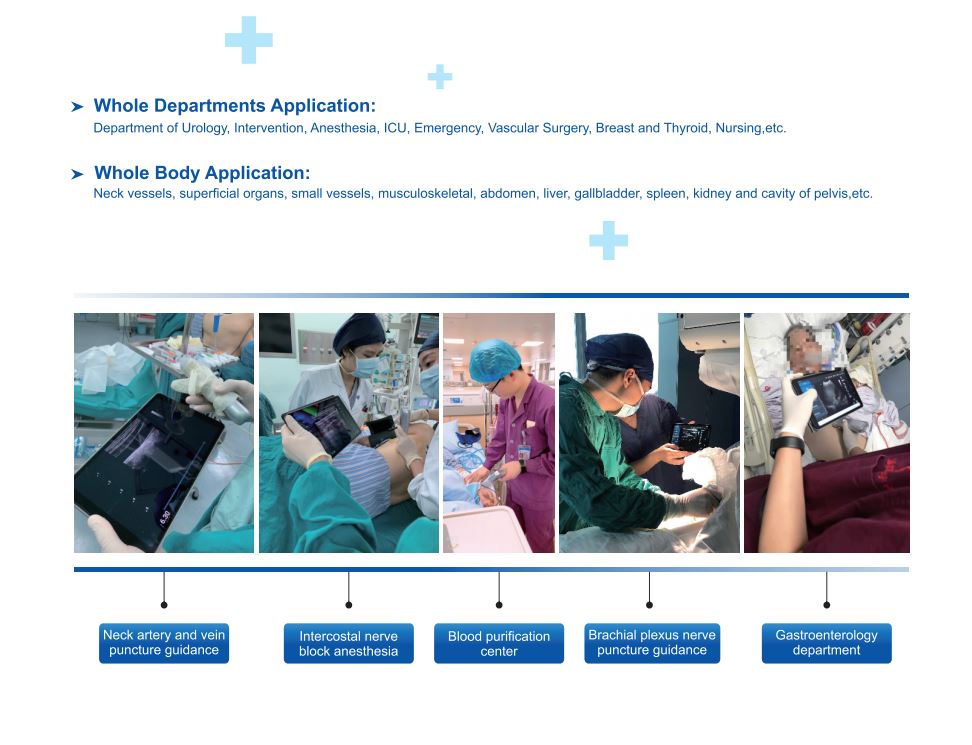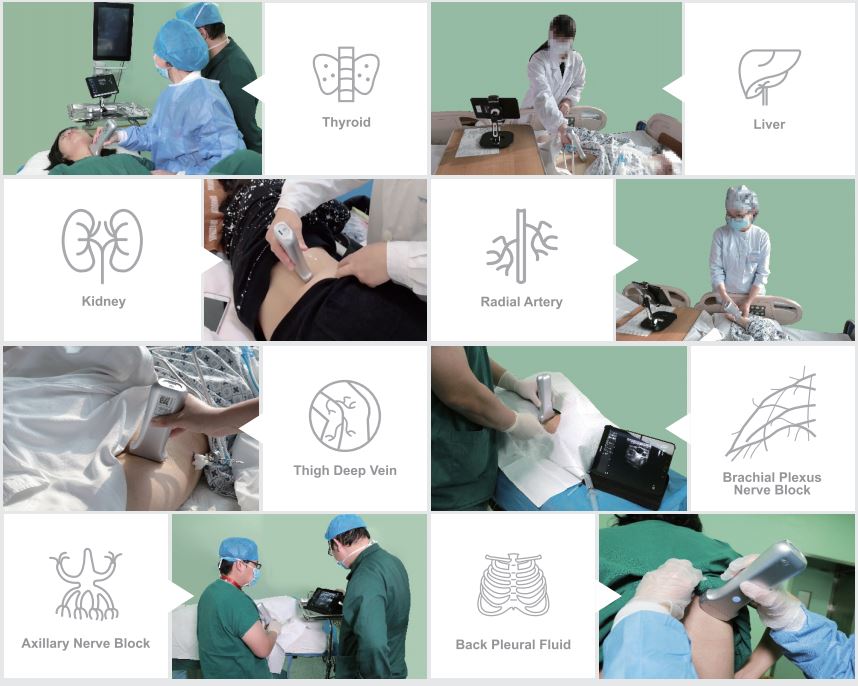 Scan Results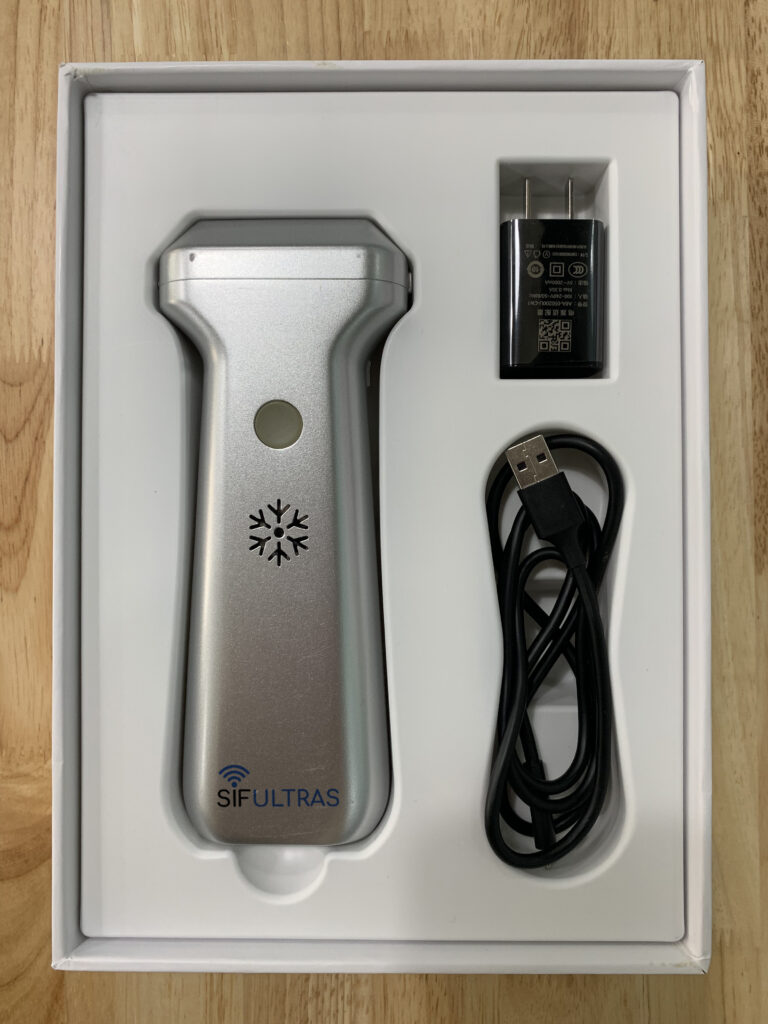 Certifications:
CE.
ISO 0123.
This product is not to be used in the US.

Color Doppler WiFi Linear ultrasound probe SIFULTRAS-5.17
12 Months Warranty.











10 × We plant for you ten Trees










 
× 10 Trees planted for one purchased item
One Tree Planted is a movement. Our mission is to reforest our planet, provide education, raise awareness, and engage on the importance of trees in our ecosystem. Above all, it has a social impact. Encouraging and giving incentives to low-income people to plant Trees in their Area.
Reducing carbon footprint: A mature tree absorbs an average of 48 lbs of CO2 per year.
We give you the chance to participate and be part of this noble project. We plant Trees for you for each product you purchase from SIFSOF.
Let's re-Green our Earth together 🙂 



Related Posts: