Physiotherapy Diode Laser System: SIFLASER-1.5
Laser Type: Diode Laser
Wavelength: 980nm
Spot Size: Φ30mm
Peak Power: 10W-30W
Working mode: CW/ Pulsed
Input power: 150W
Dimension: 354mm*128mm*225mm
Weight: 6kg
Certification: CE / This product to not be used within the US
Free shipping 
For quantity discounts Please call : +1-323 988 5889
Physiotherapy Diode Laser System:
SIFLASER-1.5
Physiotherapy Diode Laser System: SIFLASER-1.5  is a 20W, 980nm wavelength high powered deep tissue laser therapy equipment that is a surgery-free, drug-free, noninvasive treatment to: Reduce Pain, Reduce Inflammation, and increase Speed of Healing treatment results is clinically proven to be safe and effective.
It  focus on the convergence and integration of laser technologies for chronic spinal pain, neuropathies, sports injuries, sprains/strains, and other chiropractic applications.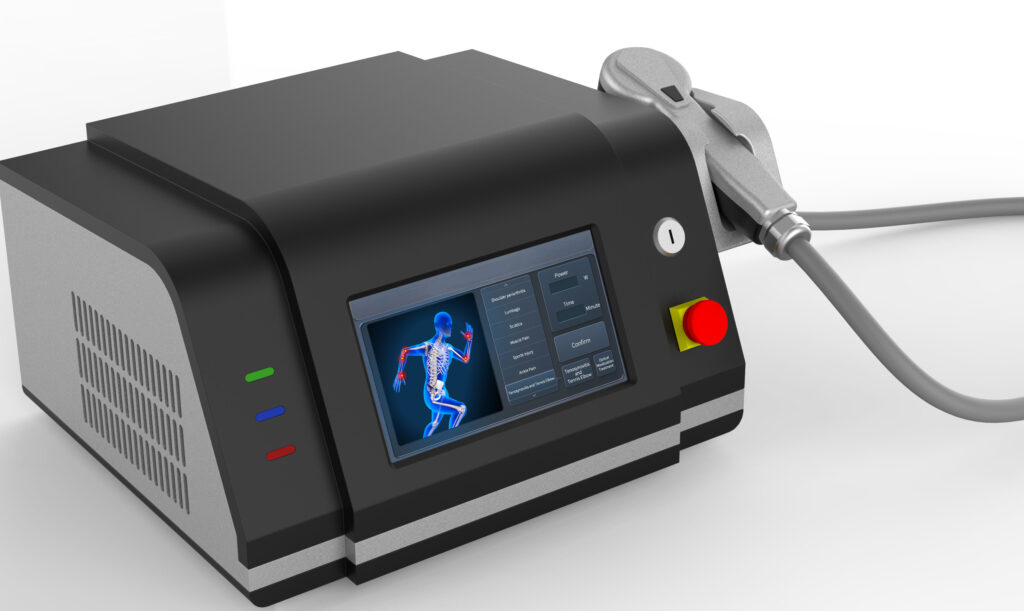 Specifications of SIFLASER-1.5:
| | |
| --- | --- |
| Laser Type | Diode Laser |
| Wavelength | 980nm |
| Spot Size | Φ30mm |
| Peak Power | 10W-30W |
| Working mode | CW/ Pulsed |
| Input power | 150W |
| Power supply requirement | 200-240VAC, 50Hz |
| Dimension | 354mm*128mm*225mm |
| Weight | 6kg |
Treatment Theory:

Features of SIFLASER-1.5:
• Improved blood flow:
 capillary and artery vasodilatation that results in local heat increase.
• Biostimulation:
accelerated tissues repair, stimulation of protein synthesis, ADP production, electrolyte changes in the Intra and extra-cellular fluids and mitosis of fibroblasts, increase of collagen and elastin.
• Anti-inflammatory effect.
• Anti-oedema effect:
 lymphatic drainage stimulation.
• Analgesic effect.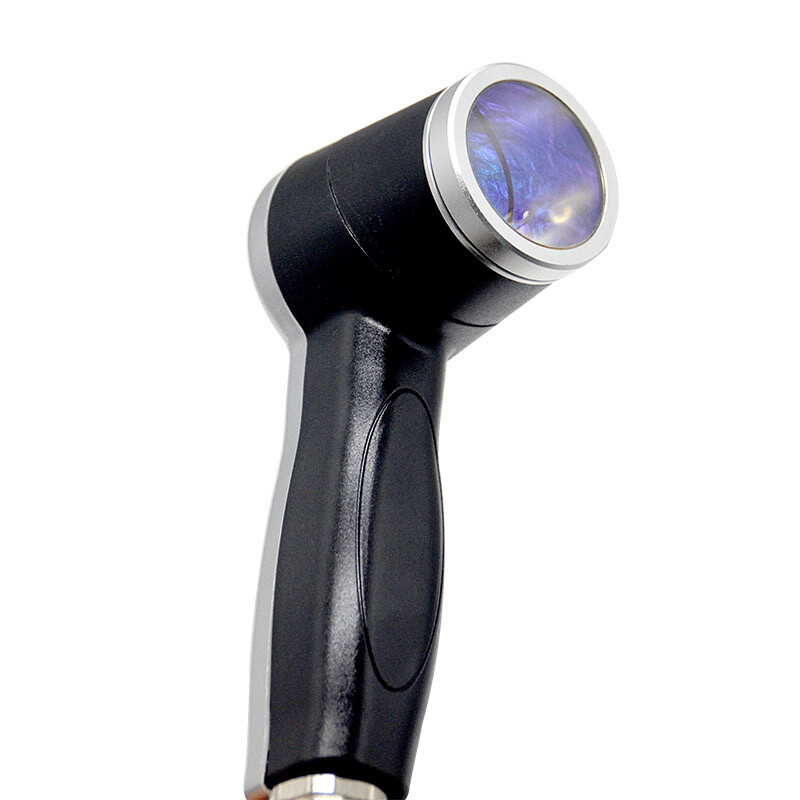 Physiotherapy Laser System Applications:
1.
Pain clinic,
such as soft tissue injury, heel pain, acute lumbar muscle sprain, scapulohumeral peri-arthritis, stiff neck, tennis elbow, cervical spondylosis, knee-joint disease of old people, rheumatoid arthritis, neuropathic pain, wound healing, local infection, chronic pharyngitis, etc. 2.
Women's Problems,
such as pelvic inflammation, adnexitis, dysmenorrhea, Inflammation of the vagina itch, mammitis, wound healing, etc (Note: hospital Laser Pain-Relief Instrument are more convenient for private place). 3.
Skin disease,
such as allergic dermatitis, thrombo-angitis obliterans, 15 neurodermatitis, Herpes zoster and after herpes zoster pain, erysipelas, bedsore, eczema, cutaneous pruritus, etc. 4.
Dermatology,
 such as swollen, cold injury, scald, acne, alopecia areata, alopecia, skin transplantation, etc.
SIFLASER-1.5  Advantages:
Treatment is painless
Highly effective for many diseases and conditions
Eliminates pain
Reduces the need for pharmaceuticals
Restores normal range of motion and physical function
Easily applied
Non-invasive
Non-toxic
No known adverse effects
No drug interactions
Often makes surgical interventions unnecessary
Provides a treatment alternative for patients that have not responded to other therapies

Certifications:
CE
 This product Not to be used in the US.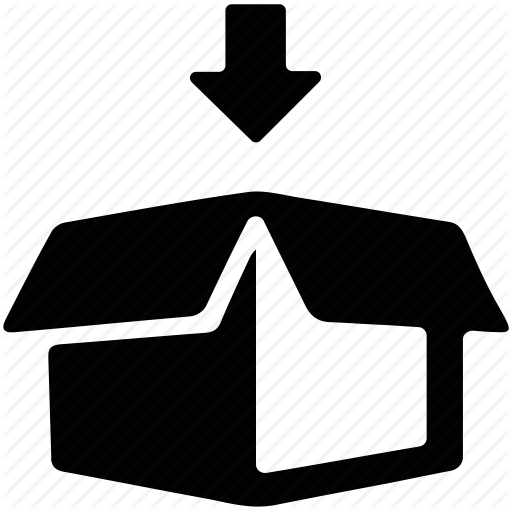 Physiotherapy Laser System: SIFLASER-1.5
12-month warranty.










10 × We plant for you ten Trees 










  × 10 Trees planted for one purchased item
One Tree Planted is on a mission to reforest our planet and provide education, awareness, and engagement on the importance of trees in our ecosystem. It also has a social impact encouraging and giving low-income people incentive to plant Trees in their Area.
Reducing carbon footprint: A mature tree absorbs an average of 48 lbs of CO2 per year.
We give you the chance to participate and be part of this noble project. We plant Trees for you for each product you purchase from SIFSOF.
Let's re-Green our Earth together ????  



[alert style="warning"]This product is only for sale to medical staff (doctors, nurses, certified practitioners, etc.) or to private users assisted by / under supervision of a medical professional.[/alert]